Price wins Stage 11 as Walkner retains Bikes lead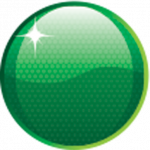 Toby Price has taken his first stage win of the 2018 Dakar Rally on a day when Matthias Walkner maintained a sizeable lead in the Bikes division.
Price (KTM Official, Australian) was fastest to every waypoint on the 280km special stage from Belén to Fiambalá/Chilecito, which also represents his first Dakar stage win since his shocking leg break in last year's event.
He beat Kevin Benavides (Honda Team, Argentinean) by 1:38s on the day and took 11 minutes out of his deficit to Walkner to be 39:17s off the rally lead in third overall.
Benavides faced a battle with Antoine Meo (KTM Official, French) for second, with a narrow margin between the two for much of the stage before Meo drifted in the final sector.
Walkner was fifth-fastest for the day, one position behind Ricky Brabec (Honda Team, American).
In the general classification, Walkner has exactly 32 minutes over Benavides, though the top five is covered by just under an hour in total, with Gerard Farres Guell (Himoinsa KTM, Spanish) fourth and Meo fifth.
Rodney Faggotter (Yamaha Official, Australian) is 18th (+3:21:14s) and Scott Britnell (Grit KTM, Australian) 61st  (+20:33:33s).
Joan Barreda Bort (Honda Team, Spanish) withdrew from the rally during the stage.
Barreda Bort won three stages but injured his knee in the latter of those, Stage 7.
With initial concerns that the knee was broken proved to be unfounded, the Spaniard grit his teeth for Stages 8 and 10 (Stage 9 was cancelled) but finally succumbed to the injury midway through Stage 11.
Cars
Carlos Sainz continues to lead the way in the Cars as he and Team Peugeot Total team-mate Stephane Peterhansel all but level-pegged on Stage 11.
They finished third and fourth respectively on the day, 10 seconds apart, as Bernard Ten Brinke (Toyota Gazoo, Dutch) won the stage.
The Hilux driver finished 4:35s faster than the other surviving factory Peugeot of Cyril Despres (Team Peugeot, French), who leapfrogged his team-mates between Waypoint 9 and the finish.
Sainz (Team Peugeot, Spanish) leads by just over an hour again having had his 10-minute penalty for the incident with Quad rider Kees Koolen rescinded.
Peugeot produced new evidence in the form of telemetry from Sainz' car which demonstrated that the Spaniard slowed to around 50km/h as he approached Koolen and 37km/h when passing the Dutchman.
The third-last stage of the 2018 Dakar Rally runs from Fiambalá/Chilecito to San Juan, with a 375km special stage for Bikes and 523km for Cars, predominantly on soil.
General classification: Bikes
| | | | | | |
| --- | --- | --- | --- | --- | --- |
| Pos | Num | Rider | Nat | Brand | Time/Gap |
| 1 | 2 | Matthias WALKNER | AUT | KTM | 36:33:37 |
| 2 | 47 | Kevin BENAVIDES | ARG | Honda | +0:32:00 |
| 3 | 8 | Toby PRICE | AUS | KTM | +0:39:17 |
| 4 | 3 | Gerard FARRES GUELL | ESP | KTM | +0:49:17 |
| 5 | 19 | Antoine MEO | FRA | KTM | +0:59:05 |
| 6 | 20 | Ricky BRABEC | USA | Honda | +1:18:10 |
| 7 | 40 | Johnny AUBERT | FRA | GasGas | +1:49:34 |
| 8 | 10 | Pablo QUINTANILLA | CHI | Husqvarna | +1:53:19 |
| 9 | 68 | Jose Ignacio CORNEJO FLORIMO | CHI | Honda | +2:05:57 |
| 10 | 61 | Oriol MENA | ESP | Hero | +2:13:07 |
| 18 | 44 | Rodney FAGGOTTER | AUS | Yamaha | +3:21:14 |
| 61 | 97 | Scott BRITNELL | AUS | KTM | +20:33:33 |
General classification: Cars
| | | | | | |
| --- | --- | --- | --- | --- | --- |
| Pos | Num | Driver | Nat | Brand | Time/Gap |
| 1 | 303 | Carlos SAINZ | ESP | Peugeot | 36:16:27 |
| 2 | 300 | Stephane PETERHANSEL | FRA | Peugeot | +1:00:45 |
| 3 | 301 | Nasser AL-ATTIYAH | QAT | Toyota | +1:24:02 |
| 4 | 309 | Bernhard TEN BRINKE | NED | Toyota | +1:27:35 |
| 5 | 304 | Giniel DE VILLIERS | RSA | Toyota | +1:40:05 |
| 6 | 312 | Jakub PRZYGONSKI | POL | Mini | +2:54:18 |
| 7 | 319 | Sheikh Khalid AL QASSIMI | UAE | Peugeot | +3:26:19 |
| 8 | 311 | Martin PROKOP | CZE | Ford | +5:53:08 |
| 9 | 334 | Peter VAN MERKSTEIJN | NED | Toyota | +6:31:09 |
| 10 | 331 | Sebastian HALPERN | ARG | Toyota | +8:41:21 |