Illness rules Folger out of 2018 MotoGP season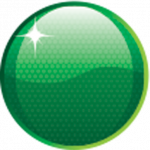 Jonas Folger will miss the 2018 MotoGP season as the Tech3 rider continues to fight Gilbert's syndrome.
The German was forced out of the final four rounds of 2017, as well as post-season testing, after the genetic ailment left him bedridden.
The 24-year-old was intially expected to be able to make a full recovery, with Tech3 boss Herve Poncharal saying he expected Folger to be back to fullstrength by Christmas and able to take part in Sepang testing at the end of January.
But the team has now issued a statement saying that Folger will not return for the 2018 season.
A race winner in 125cc, Moto3 and Moto2, Folger graduated to the premier class at the start of 2017 and partnered fellow rookie Johann Zarco at the satellite Yamaha squad.
He scored a best finish of second place at his home round at the Sachsenring, where he narrowly missed out on victory to Marc Marquez.
His place at the Tech3 team was taken by Kohta Nozane in Motegi, Broc Parkes in Phillip Island and then Yamaha World Superbike rider Michael van der Mark for the final two rounds in Sepang and Valencia.
Despite missing those races, Folger ended up 10th in the championship on 84 points.
"I'm incredibly sad to be saying this, but I will not be racing MotoGP in 2018," said Folger.
"I wasn't able to make the improvements I was hoping for, and at this stage I don't feel able to ride a MotoGP machine at 100 percent.
"I hope to be back one day and want to thank you all for your ongoing support."
Folger's absence leaves Tech3 needing to find a replacement quickly, and Poncharal added the news was "hard to swallow".
"It is still very difficult for me to believe, that he's not going to race with us in 2018, especially because he has been somebody I had lot of faith in and I was sure we would reach top level together this year," he said.
"I completely respect his decision, although it's hard to swallow.
"I will try to find a solution for a replacement rider, which is a very difficult mission, as all of the fast riders are already contracted."