Williams confirms Sirotkin for 2018 F1 season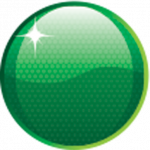 Williams has confirmed that Sergey Sirotkin will race for the team in 2018, completing the Formula 1 driver line-up.
Sirotkin beat Robert Kubica to what would have been a remarkable F1 return thanks to his strong performance in the end-of-season tyre test in Abu Dhabi.
Kubica has been signed as the team's official reserve and development driver.
Russian Sirotkin, believed to bring a financial package worth around £15 million, had been a test driver at Renault for the past two years, during which time he turned laps in a total of six Friday practice sessions.
His first run in the FW40 was in the Abu Dhabi test last November.
"To say I'm happy and proud to join such a famous team like Williams is an understatement," said Sirotkin.
"It took a huge amount of work to get where I am, and I'm really happy and thankful to everyone involved.
"The result of our combined efforts has helped me achieve my dream, and rest assured the team can rely on me to deliver my best."
Sirotkin fills Felipe Massa's old seat and will be team-mate to Canadian Lance Stroll.
He beat a number of former F1 racers to the drive, including Kubica, Paul di Resta, and Daniil Kvyat, the latter of whom has since been picked up by Ferrari as a development driver.
"We have conducted a rigorous and exhaustive driver evaluation process," declared Williams chief technical officer Paddy Lowe.
"Ultimately, Sergey impressed the team with his driving pace and talent, technical feedback and work ethic, both at the factory and trackside in Abu Dhabi.
"I'm delighted he will be joining the team to partner Lance next season.
"Lance will be going into his second season with us, after notable achievements in his rookie year.
"We have an exciting line-up for 2018 which we believe will help us to maximise the potential of the FW41."
Kubica's appointment is seen as a positive given his experience compared to the 22-year-old Sirotkin and 19-year-old Stroll, the field's youngest racing roster in 2018.
"We anticipate Robert will make a strong technical contribution to the team, using his wealth of experience in track testing, simulator work, and support to the race drivers and engineers at every race," said Lowe.
"He is a driver I have admired for many years and I am personally very happy to be working with him towards our 2018 championship."
The Pole, previously favourite to bag the second Williams seat, is nevertheless still targeting a return to racing in F1.
His last campaign in the championship came in 2010, before a horror rally crash.
"I have enjoyed being back in the Formula 1 paddock over these past few months, and I now look forward to working with the Williams technical team, both at the factory and at the track, to really help push forward the development of the FW41 and to make a real difference to their 2018 campaign," said Kubica.
"Having driven both the FW36 and the FW40, I'm looking forward to seeing how the FW41 measures up on track and working with the team to ensure we can maximise the performance of the car.
"My ultimate goal remains to race again in Formula 1 and this is another important step in that direction; I cannot wait to get started."
Kubica will drive in pre-season testing in Barcelona, in-season testing, and selected Friday practice sessions.
2018 Formula 1 teams and drivers
Mercedes: Lewis Hamilton, Valtteri Bottas
Ferrari: Sebastian Vettel, Kimi Raikkonen
Red Bull-Renault: Max Verstappen, Daniel Ricciardo
Force India-Mercedes: Sergio Perez, Esteban Ocon
Williams-Mercedes: Lance Stroll, Sergey Sirotkin
Renault: Carlos Sainz Jr, Nico Hulkenberg
Toro Rosso-Honda: Brendon Hartley, Pierre Gasly
Haas-Ferrari: Romain Grosjean, Kevin Magnussen
McLaren-Renault: Fernando Alonso, Stoffel Vandoorne
Sauber-Ferrari: Marcus Ericsson, Charles Leclerc