Walkner seizes ascendancy as Price gets lost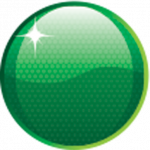 Matthias Walkner has moved into a sizeable lead of the Bikes division of the 2018 Dakar Rally after several front-runners including Toby Price got lost on Stage 10.
Worse still was the fate for pre-stage leader Adrien van Beveren (Yamaha Official, French), who crashed and broke a collarbone.
Kevin Benavides (Honda Team, Argentinean) was quickest to the end of the first section of special stage running between Salta and Belén in Argentina, with Price (KTM Official, Australian) a little over three minutes further back in second position.
Benavides therefore provisionally led the general classification having more than made up for his 22-second deficit after the preceding stage.
However, a shocking navigation error at the start of the second part of timed running saw he, Price, and Antoine Meo (KTM Official, French) end up 10km off-course, with Joan Barreda Bort (Honda Team, Spanish) also losing his way.
Van Beveren looked like he would end the day as the rally leader after all when he managed to avoid the mistakes of his rivals, but crashed 3km from the end.
As well as the right collarbone break, he also suffered thorax and spinal injuries and was airlifted from the scene.
Walkner, Pablo Quintanilla (Husqvarna Factory, Chilean), and Gerard Farres Guell (Himoinsa KTM, Spanish) were top three on the day, with Barreda Bort 14th (+38:15s), Benavides 17th (+47:35s), Price 19th (+49:17s), and Meo a full hour off the pace in 26th.
In terms of the general classification, Walkner is nearly 40 minutes up on Barreda Bort, with just over 10 minutes covering second to fifth-placed Price.
Rodney Faggotter (Yamaha Official, Australian) is 20th (+2:51:04s) and Scott Britnell (Grit KTM, Australian) 61st  (+18:25:32s).
Cars
Stephane Peterhansel has pulled some time out of team-mate Carlos Sainz' lead and moved into second overall by winning the stage in the Cars division.
Peterhansel (Team Peugeot, French) made most of his 13 minutes' worth of inroads into the Spaniard's advantage in the first section of the 373km special stage.
He is now 50 minutes behind Sainz (Team Peugeot, Spanish), who was third-fastest on the day, and overtakes Nasser Al-Attiyah in the general classification.
Splitting them was Giniel de Villiers (Toyota Gazoo, South African), who was 8:46s slower than Peterhansel and retains fifth in the general classification, though now just 33 seconds behind Bernhard Ten Brinke (Toyota Gazoo, Dutch).
Al-Attiyah (Toyota Gazoo, Qatari) drifted back to over an hour off the rally lead with a poor finish to the day, losing more time than he gained when Sainz was handed a 10-minute penalty a day earlier for dangerous conduct.
There are now just four stages remaining in the 2018 Dakar Rally, the next of which takes the fleet across sand from Belén to Fiambalá/Chilecito for 280km of timed running.
General classification: Bikes
| | | | | | |
| --- | --- | --- | --- | --- | --- |
| Pos | Num | Rider | Nat | Brand | Time/Gap |
| 1 | 2 | Matthias WALKNER | AUT | KTM | 32:21:03 |
| 2 | 5 | Joan BARREDA BORT | ESP | Honda | +0:39:42 |
| 3 | 47 | Kevin BENAVIDES | ARG | Honda | +0:41:23 |
| 4 | 3 | Gerard FARRES | ESP | KTM | +0:47:46 |
| 5 | 8 | Toby PRICE | AUS | KTM | +0:50:18 |
| 6 | 19 | Antoine MEO | FRA | KTM | +1:03:35 |
| 7 | 20 | Ricky BRABEC | USA | Honda | +1:21:37 |
| 8 | 9 | Stefan SVITKO | SVK | KTM | +1:25:09 |
| 9 | 10 | Pablo QUINTANILLA | CHI | Husqvarna | +1:30:24 |
| 10 | 40 | Johnny AUBERT | FRA | GasGas | +1:40:57 |
| 20 | 44 | Rodney FAGGOTTER | AUS | Yamaha | +2:51:04 |
| 61 | 97 | Scott BRITNELL | AUS | KTM | +18:25:32 |
General classification: Cars
| | | | | | |
| --- | --- | --- | --- | --- | --- |
| Pos | Num | Driver | Nat | Brand | Time/Gap |
| 1 | 303 | Carlos SAINZ | ESP | Peugeot | 32:10:53 |
| 2 | 300 | Stephane PETERHANSEL | FRA | Peugeot | +0:50:35 |
| 3 | 301 | Nasser AL-ATTIYAH | QAT | Toyota | +1:12:46 |
| 4 | 309 | Bernhard TEN BRINKE | NED | Toyota | +1:22:15 |
| 5 | 304 | Giniel DE VILLIERS | RSA | Toyota | +1:22:48 |
| 6 | 312 | Jakub PRZYGONSKI | POL | Mini | +2:29:11 |
| 7 | 319 | Sheikh Khalid AL QASSIMI | UAE | Peugeot | +2:51:46 |
| 8 | 311 | Martin PROKOP | CZE | Ford | +4:18:21 |
| 9 | 334 | Peter VAN MERKSTEIJN | NED | Toyota | +5:33:14 |
| 10 | 331 | Sebastian HALPERN | ARG | Toyota | +7:40:39 |