Randle lands Super2 drive with Tickford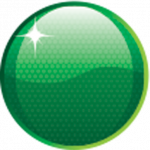 Thomas Randle will embark on a debut Super2 Series campaign with Tickford Racing in 2018.
Randle will race the #5 FGX Falcon on his homecoming after spending the past two seasons racing predominantly in Europe.
The 21-year-old Victorian undertook a highly diverse program in 2017 which kicked off with his title triumph in the Toyota Racing Series, the first Australian to do so.
He also finished 14th in the highly competitive Formula Renault Eurocup despite only entering the latter six of 10 rounds, performed well in a part campaign in British LMP3 Cup, and took on one-off starts in Touring Car Masters and the Kumho V8 Touring Car Series.
The latter two appearances came in cars owned by Tickford Racing co-owner and a major backer of Randle in 2017, Rusty French.
"First of all, it's great to be back in Australia," said Randle.
"I've had an amazing time in Europe the last two years, and I'd like to firstly thank all my supporters there, and Rusty French for his continued support as I return to Australia.
"To be part of Tickford Racing is pretty special, and to begin this new chapter of my career in this way feels pretty remarkable, I'm really looking forward to getting into it."
While the V8TC cameo at Queensland Raceway represents his only competitive mileage in Supercar equipment, Randle is confident that his diverse CV will hold him in good stead in Super2.
"The fact that I've been lucky to drive so many cars, I think that experience will really help me learn this car," he said.
"All the different tyre compounds I've been on, the different dynamics of all the cars – prototypes, tin tops, single seaters – you can take different things from different cars.
"I've heard the Dunlop Super2 tyre is a very tricky tyre to master, and when we get into testing we'll find out.
"I'm sure all the experience I've had isn't going to hurt, and all the racing and race craft I've learned over the years will help me too.
"The goal is to learn the car, learn the circuits, and try and build every round on my performance.
"Ultimately, if I can get some wins, podiums, that would be fantastic."
Team principal Tim Edwards said that the 2014 Australian Formula Ford Series winner had great potential.
"Thomas is a young man we've had our eye on for a while, so to have him in our camp is exciting news," explained Edwards.
"The aim is to help him sustain a long, successful career with Tickford Racing, and the Super2 category will provide a good challenge for him to start with.
"He's a strong talent with room to grow, and we're looking forward to helping him achieve that growth."
The team has also confirmed that Garry Jacobson, who won the Super2 Series in 2016 with Tickford, would not return to the team.
Randle is expected to test next month before the 2018 Dunlop Super2 Series commences at the Adelaide 500 on March 1-4.