Le Mans-winning engineer to SPM IndyCar team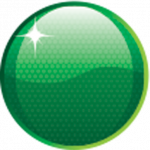 Three-time Le Mans 24 Hours-winning engineer Leena Gade has moved into IndyCar to engineer James Hinchcliffe.
Gade was the first female race engineer to win Le Mans and is now the first to be lead engineer on an IndyCar since Dianne Holl in 2000.
Her wins at La Sarthe (2011, 2012, 2014) came with Audi, which closed its LMP1 program at the end of 2016 and triggered the Brit's move to Bentley Motorsport, before joining Schmidt Peterson Motorsport in IndyCar.
"I'm really honoured that I've got a chance to come across and work in IndyCar," said Gade.
"When I was a kid, I used to watch IndyCar (racing), especially when Nigel Mansell first came over (in 1993), and I followed it quite a lot.
"During my sportscar days, it was a little less so, until I had friends come across to the US to work in it like Piers (Phillips, SPM's general manager).
"It is going to be something completely different to anything I've ever done before, so it's a big learning curve, but it's a challenge that I'm really relishing, so I'm looking forward to it."
Phillips said that his connection with Gade, an ambassador for the FIA Women in Motorsport Commission, was a major reason for the move.
"There was significant interest in Leena amongst the international motorsports community, so we're really excited that she sees where we're taking SPM, believes in what we're doing and that she is now a part of our organisation.
"I've known Leena for quite some time now, and I've worked alongside her, so I knew the credit she's been given is well deserved.
"We're very much looking forward to throwing her into the deep end and seeing her add to the team's success."
Gade will work with Hinchcliffe for the first time in a test at Sebring on January 24.