Indycar officially unveils 2018 car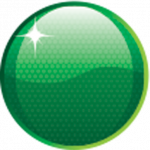 Indycar has officially peeled back the covers on its new-for-2018 car at a ceremony in Detroit ahead of the season opener at St Petersburg in March.
The category believes that, in addition to the new car, the arrival of four new teams for the coming year demonstrates the growth its currently enjoying.
Carlin has committed two full-season entries to 2018, with Harding Racing running Gabby Chaves in all the races. Juncos Racing and Michael Shank will also add part-time entries in the upcoming season.
The new 2018 aerokit removes the costly manufacturer developments in order to run a unified bodywork, and IndyCar is targeting improved racing and more overtaking.
Mark Miles, CEO of IndyCar's parent organisation Hulman & Company, says that the new teams validate IndyCar's direction.
"A sign of growth, and I think the vitality of the series, is that we are welcoming four new team owners into the series this year, and these are not folks that are unfamiliar with us," said Miles.
"They've been involved in racing. They've been involved in Indy Lights, and they're going to add great competitive dynamics to our racing."
Miles also said that the additions bolster chassis builder and series partner Dallara, as well as IndyCar's engine manufacturers.
"Part of that is that they've [the teams] ordered between them about 12 new engines," he added.
"Dallara are feeling the effects of this new investment."
The new car has received positive feedback from its manufacturer testing and the ongoing team running, with drivers such as 2017 champion Josef Newgarden and four-time title winner Scott Dixon praising the concept.
Miles says that the new package will help the series grow over the next few seasons.
"I feel guilty standing between you and it because we think it's gorgeous," he said.
"We think it has really excited our fan base. This may be the public premiere, but there's been a lot of talk, and we're having trouble finding a critic.
"It looks great, and I think as Josef will tell you, we believe that the changes that have been made will provide for great racing, closer, more passing, more exciting racing.
"So we expect that to be great news for the ongoing growth of the series, and we're looking forward to seeing this beautiful car in action."