F1 to present future plans to promoters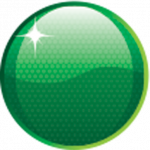 Formula 1 race promoters will have the sport's vision for the future unveiled to them at a conference in London this week.
Commercial rights holder Liberty Media took over the sport last January, spending the last 12 months performing market research and meeting stakeholders as it formulates its vision for the future.
It will present its findings and plans during an eight-hour conference on Wednesday.
F1 chairman Chase Carey, commercial chief Sean Batches and sporting boss Ross Brawn are expected to give presentations and answer questions.
It is hoped the promoters and F1 bosses can share and discuss ideas regarding improving the grand prix weekend product as a whole.
It is believed this is the first conference of its kind that involves all the promoters meeting with F1 chiefs in a formal setting.
The conference comes after informal meetings between F1 chiefs and the majority of the promoters at the Spanish and Abu Dhabi Grands Prix last year.
"I think it's great they are putting us all in the same room and discussing our ideas and their ideas together," Azerbaijan Grand Prix promoter Arif Rahimov told Autosport.
"It will work really well, especially if they keep doing it, perhaps meeting on a bi-annual basis.
"It can keep everyone informed about their plans and we can give them feedback on what we think. It's a great idea."
The conference comes a day before the next meeting of Strategy Group, where members are expected to discuss a host of items including the 2021 engine regulations.