Rising Stars named for 2018 F4 Championship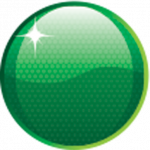 The CAMS Foundation has named the four drivers who will race as Rising Stars in the 2018 CAMS Jayco Australian Formula 4 Championship.
Queenslanders Cameron Shields and Ryan Suhle have been rewarded for their 2017 F4 showings with a second season in the program.
Shields contended for the championship and ultimately finished third, while Suhle was one position further back as he took out Burson Auto Parts Rookie of the Year honours.
Karters Josh Smith and Lachlan Hughes complete the quartet.
Smith won the Victorian KA3 Junior championship and Hughes was runner-up in the Australian KA2 championship.
Each of the four will receive a $50,000 scholarship for their status as Rising Stars program.
CAMS Foundation Chairman Valentina Stojanovska said that the 2018 Rising Stars are part of a long and successful tradition.
"The CAMS Foundation has a proud history of supporting Australia's best drivers, and we're excited with the calibre of our four drivers in 2018," said Stojanovska.
"They are in stellar company with the likes of Daniel Ricciardo, Will Power, James Courtney, among others, to have been supported by the CAMS Foundation."
CAMS Foundation Director Mark Skaife also endorsed the potential of the four drivers.
"The CAMS Foundation Board was impressed with Cameron Shields and Ryan Suhle's performances in 2017 and we certainly believe they're on the right track to become champions in the future," said Skaife.
"Likewise, Josh Smith and Lachie Hughes are at the beginning of very bright careers. We're excited to see these two drivers grow as Rising Stars.
"Australia is very fortunate to have an abundance of youngsters rising through the junior ranks."
This year's F4 Championship opens in support of the Tyrepower Tasmania SuperSprint at Symmons Plains on April 6-8.