Perez says 2018 'an important year' for him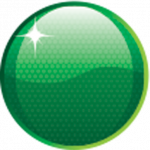 Sergio Perez has declared that his chances of a second opportunity in a big Formula 1 team hinge largely on his showing this season.
Perez endured a difficult time with McLaren in 2013 but has re-established himself at Force India in the past four seasons.
Outside Mercedes, Ferrari, and Red Bull Racing, the Mexican was the best-placed driver in the world championship in seventh, 13 points and one position ahead of team-mate Esteban Ocon.
Perez will stay on with Force India in 2018, but is aware there will be opportunities to move to a big team in 2019 with possible openings at the top three.
"It's such an important year," he told Autosport.
"There will be a lot of movements around Formula 1 in 2019 so it's important to be quick from the beginning (this) year.
"I believe in F1, everyone is looking at you not only in one race or one year but many years.
"When you look at what I've done in the last few years, I believe I'm in a good position."
Perez believes he now has the experience to make the most of a chance with a big team, having learned lessons from his time at McLaren.
"I believe if the opportunity ever comes, I am totally prepared, very complete on the aspects as a driver and a person," he said.
"That can make a big difference if the opportunity ever comes. I believe I will move up the grid, I believe there will be a chance."
When asked if he would have any regrets if he did not get a second shot, Perez said, "I will have the regret that I never had the chance to show I can fight for titles, win titles. But there is nothing you can do.
"I've shown what I can do in Formula 1 but I want more and I feel that I can do a lot more than this."
Perez admitted his McLaren drive, which followed two years at Sauber, came at the wrong time.
"I truly believe that McLaren came too early in my career," he said. "I wasn't ready for that.
"But you cannot take for granted that it came for a reason. It came because I was doing a tremendous job.
"I needed another year at Sauber at that time but it is what it is. Thanks to that year, it has made me the driver that I am now."