Ex-F1 engineer enters team in Carrera Cup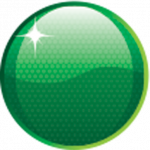 Sydney-based former Formula 1 engineer Chris Papadopoulos will enter a team in this year's Porsche Wilson Security Carrera Cup Australia.
The Volante Rosso operation will field an as yet unnamed driver in the Pro class of the championship.
Papadopoulos spent nearly a decade in Europe, initially in the Team Australia A1GP squad and then in Formula 1 from 2006 with the championship-winning Renault F1 Team and subsequently Lotus F1 Team.
He returned to Australia in 2014 and established automotive/motorsport workshop Volante Rosso in 2016.
Papadopoulos was an Australian Endurance Championship-winning engineer with Eggleston Motorsport last year and has also been involved in a run of titles in Radical Australia Cup.
He says that Carrera Cup is a natural next step.
"I remember I was working in F1 when the 991s first raced in Porsche Supercup as our support category in Barcelona," recalled Papadopoulos.
"There was a real buzz in the paddock and they were great to watch all year.
"From that point, Carrera Cup was a category I just had to get involved in at some stage, and the new second generation cars for 2018 gave us a fantastic opportunity."
Despite the introduction of the latest-specification 911 GT3 Cup Car (Type 991) to the Australian championship this year, Papadopoulos is cautious about the task ahead
"While we're all starting fresh with the second generation 991, most other teams have four years' experience with the original version, so we're under no illusions of the challenge.
"Carrera Cup is so competitive, especially with the depth of field already confirmed for this year, but I'm confident in our team and experience, so we're up for it.
"Interest in the category is incredible this year which is great for Porsche and for the category.
"We would love to add a second car to our program if we could get our hands on one, but they sold out pretty quick."
Papadopoulos was guarded about the identity of the driver, but did hint at a well-credentialed local rather than a foreign star.
"I had a few good chats and it was great to catch up with some of my favourite drivers," he explained.
"The option was there to sign a couple of big names that I knew back in Europe but, more than headlines, it was important to go with someone who we knew could deliver for us, especially on street circuits.
"It's so important in this series not only to have someone that can deliver on track, but also someone you have a good relationship with and can trust with the gear.
"Unfortunately I can't confirm the name yet due to a couple of obligations, but I'm sure we can go public with it soon. It's a Pro driver and we are aiming for the front of the grid."
Porsche Carrera Cup Australia's eight-round 2018 season opens at the Adelaide 500 on March 1-4.