Citroen WRC boss takes up FIA rally director role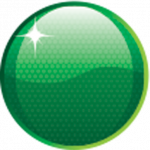 Citroen Racing team principal Yves Matton has left the squad to become the FIA's new rally director.
Matton replaces the now retired Jarmo Mahonen in the role, which covers all levels of rallying up to the World Rally Championship.
In turn, the vacancy at Citroen will be filled by Pierre Budar, who had been in charge of parent company Groupe PSA's customer motorsport operations.
"I feel very honoured to take on this position at the FIA, the governing body of world motorsport," said Matton.
"I have worked at various levels of the sport, including for one of the most successful manufacturers in history, but this is for me a real achievement in itself."
FIA President Jean Todt said that Matton's experience made him a highly suitable appointment.
"He has great passion for the sport and his understanding of competition and management at independent and manufacturer levels will be a great asset to further securing the future development of our sport," said Todt.
Matton will commence with the FIA on February 7 and Budar with Citroen on Monday (January 22).
"Groupe PSA has given me a unique opportunity to reconcile my passion for motorsport with an engineering career," said Budar, a former rally driver.
"I never imagined one day running one of the most prestigious competition teams in the world.
"I measure the challenge that is proposed to me at the head of an extraordinary team and I will strive to obtain the best of its talents."
Rallye Monte-Carlo starts the season off on January 25-28.