Meo wins Stage 8 as Bikes race tightens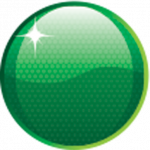 The Bikes division has tightened up with Adrien van Beveren's lead cut and Toby Price making gains on Stage 8 of the 2018 Dakar Rally.
Antoine Meo (KTM Official, French) edged Ricky Brabec (Honda Team, American) and Price (KTM Official, Australian) on the longest stage of the rally, the 498km special from Uyuni to Tupiza.
Meo led to the first six waypoints before Brabec took over at the front.
However, the Frenchman turned a 10-second deficit into a 1:08s victory on the run from Waypoint 10 to the finish for his second stage win of the event.
The result nearly halves Meo's gap to the lead and sees Brabec march back into the top 10 in the general classification.
Price was second or third at every waypoint and gained nearly six minutes on the leader, moving up one position to fourth overall.
Margins were tight despite the length of the stage, with van Beveren (Yamaha Official, French) seventh-fastest on the day with a time 8:44s slower than Meo.
Kevin Benavides (Honda Team, Argentinean) moved towards reclaiming the overall lead with the fourth-fastest time of the day and now sits just 22 seconds behind van Beveren.
Xavier de Soultrait (Yamaha Official, French), who started the day in sixth position, has withdrawn from the rally after crashing and having to be evacuated.
He was later confirmed as having a double elbow fracture and sprained knee.
Joan Barreda Bort's (Honda Team, Spanish) knee injury was not as bad as first thought, the Stage 7 winner cleared of fractures, and he finished the stage eighth-fastest.
Rodney Faggotter (Yamaha Official, Australian) is 22nd (+2:19:31s) and Scott Britnell (Grit KTM, Australian) 73rd (+16:15:12s).
Cars
Carlos Sainz maintains an hour-plus lead in the Cars division as team-mate Stephane Peterhansel bounced back in some way from his shocking prior day with the win in Stage 8.
Peterhansel (Team Peugeot, French) pipped the other remaining factory Peugeot of Cyril Despres (Team Peugeot, French), with the day's early leader Nasser Al-Attiyah (Toyota Gazoo, Qatari) ultimately third.
Sainz (Team Peugeot, Spanish) was only fifth on the 498km timed test but is still in control of the rally, with Al-Attiyah remaining his nearest rival.
Stage 9 has been cancelled due to heavy rain, meaning that the rally will resume on Tuesday (local time) in Argentina.
Stage 10 from Salta to Belén marks a return to sand, with 373km of special stage running and 424km of liaison.
General classification: Bikes
| | | | | | |
| --- | --- | --- | --- | --- | --- |
| Pos | Num | Rider | Nat | Brand | Time/Gap |
| 1 | 4 | Adrien VAN BEVEREN | FRA | Yamaha | 27:22:03 |
| 2 | 47 | Kevin BENAVIDES | ARG | Honda | +0:00:22 |
| 3 | 2 | Matthias WALKNER | AUT | KTM | +0:06:34 |
| 4 | 8 | Toby PRICE | AUS | KTM | +0:07:35 |
| 5 | 5 | Joan BARREDA BORT | ESP | Honda | +0:08:01 |
| 6 | 19 | Antoine MEO | FRA | KTM | +0:09:56 |
| 7 | 9 | Stefan SVITKO | SVK | KTM | +0:31:55 |
| 8 | 20 | Ricky BRABEC | USA | Honda | +0:31:58 |
| 9 | 3 | Gerard FARRES GUELL | ESP | KTM | +0:45:52 |
| 10 | 40 | Johnny AUBERT | FRA | GasGas | +1:10:02 |
| 22 | 44 | Rodney FAGGOTTER | AUS | Yamaha | +2:19:31 |
| 73 | 97 | Scott BRITNELL | AUS | KTM | +16:15:12 |
General classification: Cars
| | | | | | |
| --- | --- | --- | --- | --- | --- |
| Pos | Num | Driver | Nat | Brand | Time/Gap |
| 1 | 303 | Carlos SAINZ | ESP | Peugeot | 27:04:00 |
| 2 | 301 | Nasser AL-ATTIYAH | QAT | Toyota | +1:06:37 |
| 3 | 300 | Stephane PETERHANSEL | FRA | Peugeot | +1:13:42 |
| 4 | 309 | Bernhard TEN BRINKE | NED | Toyota | +1:23:00 |
| 5 | 304 | Giniel DE VILLIERS | RSA | Toyota | +1:37:09 |
| 6 | 312 | Jakub PRZYGONSKI | POL | Mini | +2:28:36 |
| 7 | 311 | Martin PROKOP | CZE | Ford | +2:43:30 |
| 8 | 319 | Sheikh Khalid AL QASSIMI | UAE | Peugeot | +2:55:42 |
| 9 | 334 | Peter VAN MERKSTEIJN | NED | Toyota | +4:59:41 |
| 10 | 313 | Nicolas FUCHS | PER | Borgward | +6:34:09 |