Dan Gurney passes away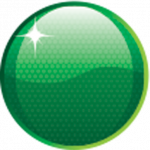 Pioneering American racer Dan Gurney has passed away aged 86 years due to complications arising from pneumonia.
The Californian enjoyed a diverse career as a driver, team owner, and constructor, winning the 1967 Le Mans 24 Hours and also races in Formula 1, IndyCar, and NASCAR.
"With one last smile on his handsome face, Dan drove off into the unknown just before noon today, January 14, 2018," said Gurney's wife Evi, family, and his All American Racers (AAR) team in a statement advising of his passing.
"In deepest sorrow, with gratitude in our hearts for the love and joy you have given us during your time on this earth, we say 'Godspeed.'"
The highlight of Gurney's career was arguably victory at La Sarthe in 1967 with AJ Foyt, the first time the race winners covered 5000km.
He backed up a week later by winning the Belgian Grand Prix in an Anglo American Racers-constructed Eagle Formula 1 car (as the team was known in F1), the last of his four world championship race wins.
The others came with Brabham (twice) and Porsche (its only world championship race win), while other major sportscar victories included the 1959 12 Hours of Sebring and 1960 Nurburgring 1000km.
At home, Gurney won seven IndyCar races and five races in NASCAR's Grand National Series (as the Cup Series was then known), marking him as the first of only three drivers to date to have won in F1, IndyCar, and NASCAR.
As a team owner and constructor, he was an innovator.
The 'Gurney flap', a small wing fixed to the back of a car, was created by the New York-born man in the early seventies.
He was also pivotal in the formation of CART (Championship Auto Racing Teams), writing the 'White Paper' which led to the professionalising of American open-wheel racing in 1979.
On track, Eagle chassis won the Indianapolis 500 on multiple occasions, in the hands of customers and also AAR itself in 1975 with Bobby Unser, while AAR's Toyota Eagle Mk3 claimed the 1993 Daytona 24 Hours.
Speedcafe.com offers its condolences to Gurney's wife Evi and sons Justin, Alex, Jimmy, and Dan Jr. Gurney will be remembered at a private funeral service.