Trio of Australians shine in 24 Hours of Dubai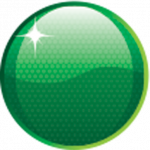 Matt Campbell has taken victory while Nick Foster and Stephen Grove finished runners-up in their respective classes in the 24 Hours of Dubai.
Campbell and the Fach Auto Tech Porsche 911 GT3 Cup Car which he shared with Thomas Preining, Julien Andlauer, and Jens Richter won the 991-Pro class, finishing 14th outright.
The #62 Porsche completed 585 laps, 21 short of the outright winner but 38 laps clear of its nearest class rival, the race:pro Motorsport car driven by Foster.
That outcome came despite dropping laps early on with brake issues.
"The youngsters did a sensational job," exclaimed team manager Alex Fach.
"The idea was to gather experience in a 24-hour-race and the result is the deserved reward for their hard work."
The #63 race:pro car driven by Foster, Stanislav Minsky, Murad Sultanov, Klaus Bachler, David Jahn, had led the class in the opening hours before breaking a driveshaft, salvaging 32nd outright.
Grove came up a lap short of 991-Am class victory with MRS GT-Racing in the #26 911 GT3 Cup Car he shared with Glenn van Parijs, Bertram Hornung, and Matthias Jeserich.
The Porsche Carrera Cup Australia driver climbed from seventh to fifth in class in his first stint and the car briefly led around the halfway mark.
They ultimately finished 18th outright with 577 laps under their belts in the mammoth field featuring more than 90 entries.
"It's amazing to finish this race on the podium, what a fantastic weekend," said Grove.
"Huge thank you to the team and my co-drivers, everyone did a superb job and were faultless all 24 Hours; (I) couldn't be happier.
"It was pretty special to start a race with over 90 cars. I think we were about 36th overall (seventh in class), so to push on from there and come in at 29th overall (fifth in class) after my first stint was really special in a place like this.
"Then to be lucky enough to get on the podium and also finish the race and get the chequered flag was great.
"It was a really tough but enjoyable battle with some of the other guys in the class during the race, in the last hour we were up 50 seconds and then we needed to pit where they didn't.
"We pushed all day, all night and then throughout the next morning to the finish."
Justin McMillan and Glen Wood, partnering Dutchmen Nico Pronk and Peter Kox in the M-Motorsport KTM X-Bow, failed to finish in SP2 class, as did Cody Hill in a TCR class Seat.
A MARC Car entered by Belgian squad VDS Racing Adventures won the SP2 class.
Black Falcon took its fourth victory in the 24 Hours of Dubai courtesy of its #2 Mercedes-AMG GT3.