Sainz takes control due to Peterhansel problems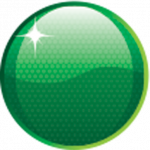 Carlos Sainz leads the Cars division of the 2018 Dakar Rally by over an hour after Stephane Peterhansel suffered badly with suspension damage on Stage 7 between La Paz and Uyuni.
Peterhansel (Team Peugeot, French) had enjoyed a lead of 27 minutes after Stage 6 and led to Waypoint 3 before disaster struck when he hit a rock while trying to pass a Quad on the muddy terrain.
The 13-time Dakar winner lost 1hr 45min repairing the left-rear suspension and radiator of his 3008 DKR and has in fact dropped to third in the general classification, behind Sainz and Nasser Al-Attiyah.
Adding to the issue is the 'marathon stage' status of Stages 7 and 8, with assistance from Peugeot's crew not allowed at the overnight Uyuni bivouac.
Sainz (Team Peugeot, Spanish) won the 425km special stage by just over 12 minutes from Giniel de Villiers (Toyota Gazoo, South African), who is now just a whisker behind Peterhansel overall.
Al-Attiyah (Toyota Gazoo, Qatari) was a couple of minutes behind his team-mate in third for the day, having recovered some of the time he lost with a slower run between the second and third waypoints.
Bikes
There was drama even for the Bikes stage winner, and also saw a change for the lead with Adrien van Beveren back on top after previous leader Kevin Benavides finished the stage with the third-fastest time.
Joan Barreda Bort (Honda Team, Spanish) dominated by leading at every single waypoint, almost exactly halving his deficit to the rally lead to 4:45s.
However, the stage victory could be the 34-year-old's last of the 2018 Dakar after he revealed that he may have broken his knee.
"I started the stage all guns blazing and everything was going well, but around kilometre 300 I went off-track and had a nasty fall," recounted Barreda Bort.
"I think I broke my knee, and from then the pain made me slow down. Now it's time to see what we can do about it, but it's looking really bad.
"I'm sure it's broken, my knee is out of whack and I can't even put my foot on the floor."
Van Beveren (Yamaha Official, French) has that lead having finished the stage 2:51s slower, with Benavides' (Honda Team, Argentinean) time for the day another five minutes slower again.
Toby Price (KTM Official, Australian) finished the stage with the fourth quickest time, rising to fifth in the general classification but with an increased gap to the lead of 13:34s.
Rodney Faggotter (Yamaha Official, Australian) is 23rd while Scott Britnell's (Grit KTM, Australian) has not yet registered at stage finish.
Stage 8 on Sunday (local time) is the longest of the rally with 498km special for Cars and Bikes between Uyuni and Tupiza.
General classification: Cars
| | | | | | |
| --- | --- | --- | --- | --- | --- |
| Pos | Num | Driver | Nat | Brand | Time/Gap |
| 1 | 303 | Carlos SAINZ | ESP | Peugeot | 21:41:38 |
| 2 | 301 | Nasser AL-ATTIYAH | QAT | Toyota | +1:11:29 |
| 3 | 300 | Stephane PETERHANSEL | FRA | Peugeot | +1:20:46 |
| 4 | 304 | Giniel DE VILLIERS | RSA | Toyota | +1:20:54 |
| 5 | 309 | Bernhard TEN BRINKE | NED | Toyota | +1:25:04 |
| 6 | 312 | Jakub PRZYGONSKI | POL | Mini | +2:19:02 |
| 7 | 311 | Martin PROKOP | CZE | Ford | +2:22:39 |
| 8 | 319 | Sheikh Khalid AL QASSIMI | UAE | Peugeot | +2:41:26 |
| 9 | 334 | Peter VAN MERKSTEIJN | NED | Toyota | +4:23:35 |
| 10 | 318 | Lucio ALVAREZ | ARG | Toyota | +5:14:16 |
General classification: Bikes
| | | | | | |
| --- | --- | --- | --- | --- | --- |
| Pos | Num | Rider | Nat | Brand | Time/Gap |
| 1 | 4 | Adrien VAN BEVEREN | FRA | Yamaha | 21:49:18 |
| 2 | 47 | Kevin BENAVIDES | ARG | Honda | +0:03:14 |
| 3 | 5 | Joan BARREDA BORT | ESP | Honda | +0:04:45 |
| 4 | 2 | Matthias WALKNER | AUT | KTM | +0:08:18 |
| 5 | 8 | Toby PRICE | AUS | KTM | +0:13:34 |
| 6 | 23 | Xavier DE SOULTRAIT | FRA | Yamaha | +0:16:39 |
| 7 | 19 | Antoine MEO | FRA | KTM | +0:18:40 |
| 8 | 10 | Pablo QUINTANILLA | CHI | Husqvarna | +0:20:47 |
| 9 | 3 | Gerard FARRES GUELL | ESP | KTM | +0:33:27 |
| 10 | 9 | Stefan SVITKO | SVK | KTM | +0:33:53 |
| 23 | 44 | Rodney FAGGOTTER | AUS | Yamaha | +1:56:18 |