Peterhansel upbeat despite costly crash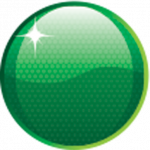 Stéphane Peterhansel remains positive despite losing the lead of the Dakar Rally in a major crash which caused "everything" to be "smashed up".
With rain causing challenges for competitors on the longest test of the rally to date, Stage 7 between La Paz and Uyuni in Bolivia, Peterhansel failed to sight a rock as he attempted to pass a Quad.
The impact shattered the left-rear corner of his Team Peugeot Total 3008 DKR and cost the 13-time Dakar winner nearly two hours.
While he has plummeted from rally lead to more than an hour behind team-mate Carlos Sainz, the Frenchman was still maintaining a positive outlook.
"We were on a long straight with big puddles," Peterhansel explained.
"A quad was stopped nearby, so I moved to the side and I heard a deafening crash.
"The entire rear was in bits and pieces; suspension, transmission shaft, shock absorbers… everything was smashed up.
"What we did was cannibalise Cyril's car (team-mate Despres, who stopped to assist). We spent 1hr 50min patching it up.
"But my smile stays on, this wasn't a make-or-break moment for my career.
"It's just a blow to our morale and some damage on the 3008."
Stéphane Peterhansel finishes with a delay of 1h47'56" after his early struggles #Dakar2018
// @s_peterhansel acaba la etapa 7 con un retraso de 1h47'56" después de su accidente #DakarBolivia
More / más info > https://t.co/R0ezQ07YE0 pic.twitter.com/f4OS2OqVT7

— DAKAR RALLY (@dakar) January 13, 2018
Sainz won the stage and enjoys a 1hr 11min lead over factory Toyota driver Nasser Al-Attiyah, who splits the top two factory Peugeots in the general classification.
The Spaniard has improved or maintained his overall position in every stage after a lacklustre performance on the short opening test.
Sainz' worst moment thus far has been getting stuck in the soft sand dunes of Peru during Stage 5, but he too remarked on how taxing the rally has been already.
"It's being a gruelling Dakar. We're in survival mode!" he said.
"I'm not exactly sure what happened to Stéphane, but it was a hard stage, and there'll be more like this one before the finish. We need to tackle it one day at a time.
"Stéphane was behind me and, suddenly, he disappeared from view. I put the pedal to the metal to gain time, and I think my pace was very good."
Sainz and Peterhansel are the only two realistic hopes for Peugeot after the withdrawal of Sebastien Loeb and Despres' own suspension dramas and penalties which have him over 44 hours off the lead.
Stage 8 of 14, which begins late tonight (AEDT) will be the longest of the rally with Cars and Bikes facing 498km of timed running between Uyuni and Tupiza.