Pirelli warns against F1 tyre war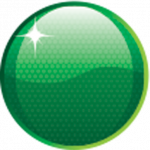 Pirelli racing manager Mario Isola says that opening Formula 1 back up to multiple tyre suppliers would increase costs and be detrimental to competition.
Pirelli became F1's exclusive supplier in 2011 and its current contract runs out at the end of 2019.
The last season of tyre competition was 2006, when Michelin and Bridgestone supplied teams.
Speaking on the Autosport stage at Autosport International 2018, Isola said he does not think there will be a return to a tyre war.
"It is a different situation," he said. "At the moment, we supply the same product to all teams, so we put all the teams on the same level, in terms of tyres.
"If you open competition, you increase the costs because you need to test.
"You will have top teams with a better product compared to the midfield or lower teams as you don't have any obligation to supply the same tyres to everybody.
"You create a differential between the top teams and the others.
"Maybe with two or three tyre manufacturers, you can have a couple of teams fighting at top but the rest will be struggling for performance.
"With the tyre, you can easily find half a second or more, so you generate a bigger delta (between teams) compared to now."
After one of the most competitive championships in recent memory in 2017, Isola said there was plenty of reason to be positive ahead of this year's campaign.
"The last championship was not bad, you had two teams – Mercedes and Ferrari – fighting," he said. "You had Red Bull at the end of the season to be strong.
"This year, I expect these three teams plus some other surprises.
"I'm sure Renault will be more competitive compared to last year. Probably Force India, too.
"Hopefully we will have an interesting championship."