Button's 2018 Super GT team announced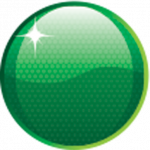 Honda has announced the team which Jenson Button will race for in the 2018 Super GT series.
Button will drive an NSX-GT for Team Kunimitsu, which is run by multiple 250cc motorcycle race winner and one-time F1 grand prix starter Kunimitsu Takahashi.
He will partner 2013 Super Formula champion and multiple Super GT race winner Naoki Yamamoto, replacing 2009 championship runner-up Takuya Izawa.
Izawa goes back to ARTA to join Tomoki Nojiri.
As part of the reshuffle, Takashi Kobayashi has been dropped from Honda's Super GT roster, despite picking up a win alongside Nojiri at Fuji last year.
Elsewhere, Mugen, which gave Button his Super GT debut in last year's Suzuka 1000km race, has retained both Daisuke Nakajima and Hideki Mutoh.
There are no changes at Real Racing either, with Koudai Tsukakoshi and Takashi Kogure staying on for another year.
Nakajima Racing will also field an unchanged line-up of Kosuke Matsuura and Bertrand Baguette, the latter being Honda's only other international driver apart from Button.
Round 1 of the 2018 Super GT season takes place at Okayama International Circuit on April 7-8.
Honda's 2018 Super GT line-up
ARTA: Tomoki Nojiri/Takuya Izawa
Mugen: Hideki Mutoh/Daisuke Nakajima
Real Racing: Koudai Tsukakoshi/Takashi Kogure
Nakajima Racing: Kosuke Matsuura/Bertrand Baguette
Team Kunimitsu: Naoki Yamamoto/Jenson Button