WRC to stream all stages live in 2018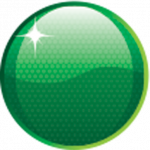 All special stages of the World Rally Championship will be covered live as part of a new online subscription service in 2018.
Known as WRC All Live, the service marks the first time that all stages will be able to be viewed live and will also include the opening and podium ceremonies, press conferences, and driver autograph sessions.
According to WRC commercial rights holder WRC Promoter, there will be more than 25 hours of coverage from each rally, including in studio and interviews from the service park.
"WRC fans now have the choice and flexibility to join the live action at any time during a rally weekend," said WRC Promoter managing director Oliver Ciesla.
"Fans can choose to watch the stages they like best and enjoy unprecedented live access to the service areas, whenever they want and from wherever they are."
WRC All Live is a subscription offer available via the championship's website and includes existing features such as live maps, exclusive onboard videos, and on-demand daily highlights shows.
The WRC+ basic package, featuring live coverage of a Saturday afternoon test and Sunday lunchtime's rally-closing Power Stage as well as the above features, remains available as a starter bundle.
Fox Sports continues as the pay television rights holder in Australia in 2018 with live coverage of selected stages including the Power Stage and highlights shows.
Rallye Monte-Carlo opens the season on January 25-28.