Goss to drive at NZ Festival of Motor Racing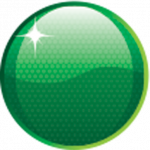 John Goss will cut parade laps in one of his Bathurst Falcons at this weekend's New Zealand Festival of Motor Racing at Hampton Downs.
Goss will drive the fully-restored XY Falcon GTHO which he took to sixth position in the 1971 Bathurst 500 (miles) at the Northern Waikato circuit.
The two-time winner of The Great Race will be joined by a number of his peers at the event, with Jim Richards, Steven Richards, and John Bowe all competing in the Archibalds Historic Touring Cars races.
Jim will race the JPS BMW, Steven a 1987 ex-World Touring Car BMW M3, and Bowe the Volvo 240T.
Allan Moffat, Fred Gibson, and Paul Radisich are among the other big names attending the festival, which includes the Legends on Stage dinner on Saturday evening at Hampton Downs Pavilion.
Other on-track action during the weekend includes the 4Guys Autobarn Legends of Bathurst Invitational, ENZED Central Muscle Cars, Historic Formula Ford, and Formula Libre.
Practice is taking place today with racing tomorrow and Sunday.