Citroen running third car for Ostberg in Sweden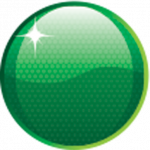 Mads Ostberg will return to Citroen's factory World Rally Championship team in a third car at Rally Sweden.
Ostberg was a full-timer at Citroen WRT in 2014 and 2015 but has campaigned in M-Sport Fords in the seasons since, the latter as a privateer.
He will line up in Sweden alongside Kris Meeke and Craig Breen.
"It's a small surprise to me as well – I'm really happy and really honoured to be part of the team for Rally Sweden," said Ostberg as he was unveiled as a Citroen recruit on stage at Autosport International during the 2018 WRC launch.
"It's one of my favourite events and one I've been on the podium at many times so I'll try to do that again."
Ostberg confirmed that Sweden was currently a one-off appearance, but he hopes to earn further chances with Citroen later in the year.
"I feel really motivated and I hope that together we can deliver good results and have a few more appearances during the year," he said.
"This team is a great team, I've worked with them in the past and I know what they stand for."
The 2018 World Rally Championship starts with Rallye Monte-Carlo on January 25-28, followed by Round 2 in Sweden on February 15-18.