Brown likens Honda F1 experience to Jaguar's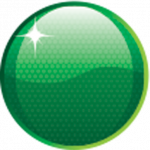 McLaren boss Zak Brown believes that Honda's woes in its return to Formula 1 are similar to the difficult experience of Jaguar in the early part of the 2000s.
The Woking squad has split from Honda after three frustrating seasons marred by unreliability and poor performance.
Honda was accused of being too insular during its partnership with McLaren, and too slow to embrace existing F1 experience to accelerate its engine's development.
Speaking at the launch of Autosport International 2018, Brown said there were "a lot of little reasons" Honda didn't get things right with McLaren, focusing particularly on the F1 culture Honda struggled to accept.
Brown said this was similar to when Jaguar came into F1 at the turn of the millennium and overly focused on overseeing its operation from the United States.
"Eric (Boullier, McLaren racing director) spoke earlier in the year about how there's a certain way you have to operate in Formula 1, a Formula 1 culture, and I think that's something they (Honda) now recognise," Brown explained.
"You kind of saw the same thing with Jaguar, when they came in. They kind of did it the corporate way.
"If you look at Mercedes, they're not based in Germany – the race team's in England, the engine facility is in England; Renault is split between England and France.
"Maybe some more Formula 1 experience, direct experience, is probably what they (Honda) were lacking most.
"It certainly wasn't effort, resources – the facility is great, and I think they'll get it right.
"It's more a way of working. I think they'll get there, but three years was as long as we could wait."
Brown said McLaren has "a lot of confidence" in new engine partner Renault, despite the persistent reliability problems that afflicted its engine last season.
"They've got the power," Brown said. "They've got some reliability issues when they turn the power up.
"Mexico was a setting issue, but Max (Verstappen) did win the race in pretty dominant fashion, so they've got a fast engine.
"I actually think the top three (engines) are pretty close, and all won races last year, so there's clearly not that big of a deficit between those three.
"We have some areas we can improve, we're not perfect, but the lack of power was the single biggest area of weakness, so when we get the Renault in the back we should see a substantial difference in Australia (at the first race).
"We're happy with our working relationship with Renault, and we should hopefully get back to where people are used to seeing McLaren at the front of the field."