Benavides takes over Dakar lead after Stage 6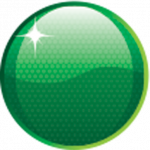 Kevin Benavides has taken over the lead in the Bikes division of the Dakar Rally as Toby Price fell just short of winning Stage 6.
Antoine Meo (KTM Official, French) was the fastest rider on the journey from Peru into Bolivia on a day in which special stage running for Bikes was shortened to 194km due to bad weather.
Meo's, Benavides' (Honda Team, Argentinean), and Price's (KTM Official, Australian) times converged towards the end of the stage, covered by just 15 seconds when the latter led at Waypoint 8.
However, it was Meo who turned a six-second deficit at that point into a 30-second stage win, with Benavides and Price tied for second on the day.
Benavides' overall lead stands at just under two minutes while Price, who remains sixth in the general classification, is slightly closer to the lead having gained time on Adrien van Beveren.
Van Beveren (Yamaha Official) dropped from the rally lead to second position with the 10th-fastest time of Stage 6.
Rodney Faggotter (Yamaha Official, Australian) is 18th (+1:04:45s) and Scott Britnell (Grit KTM, Australian) 78th (+10:05:11s).
Cars
Carlos Sainz has chipped four minutes out of Stephane Peterhansel's lead with his first stage win of the 2018 Dakar, but the 13-time winner still holds a 27-minute advantage.
Sainz (Team Peugeot, Spanish) gradually stretched his margin for most of the day, with Peterhansel (Team Peugeot, French) second through most timing points including the end of the special stage.
The Hiluxes of Nasser Al-Attiyah (Toyota Gazoo, Qatari) and Giniel de Villiers (Toyota Gazoo, South African) were third- and fourth-fastest but it is Bernhard Ten Brinke (Toyota Gazoo, Dutch) who still holds third in the general classification.
Cyril Despres (Team Peugeot, French), already out of contention after breaking his suspension earlier in the rally, nevertheless clocked the fifth-fastest time of the day.
The field enjoys a rest day in La Paz today before Stage 7 on Saturday (local time) with 425km of special stage running and 302km of liaison for both Bikes and Cars.
General classification: Bikes
| | | | | | |
| --- | --- | --- | --- | --- | --- |
| Pos | Num | Rider | Nat | Brand | Time/Gap |
| 1 | 47 | Kevin BENAVIDES | ARG | Honda | 16:33:20 |
| 2 | 4 | Adrien VAN BEVEREN | FRA | Yamaha | +0:01:57 |
| 3 | 2 | Matthias WALKNER | AUT | KTM | +0:02:50 |
| 4 | 23 | Xavier DE SOULTRAIT | FRA | Yamaha | +0:09:24 |
| 5 | 5 | Joan BARREDA BORT | ESP | Honda | +0:09:33 |
| 6 | 8 | Toby PRICE | AUS | KTM | +0:09:39 |
| 7 | 19 | Antoine MEO | FRA | KTM | +0:10:42 |
| 8 | 10 | Pablo QUINTANILLA | CHI | Husqvarna | +0:16:42 |
| 9 | 3 | Gerard FARRES GUELL | ESP | KTM | +0:18:08 |
| 10 | 9 | Stefan SVITKO | SVK | KTM | +0:29:11 |
| 18 | 44 | Rodney FAGGOTTER | AUS | Yamaha | +1:04:45 |
| 78 | 97 | Scott BRITNELL | AUS | KTM | +10:05:11 |
General classification: Cars
| | | | | | |
| --- | --- | --- | --- | --- | --- |
| Pos | Num | Driver | Nat | Brand | Time/Gap |
| 1 | 300 | Stephane PETERHANSEL | FRA | Peugeot | 16:25:02 |
| 2 | 303 | Carlos SAINZ | ESP | Peugeot | +0:27:10 |
| 3 | 309 | Bernhard TEN BRINKE | NED | Toyota | +1:20:41 |
| 4 | 301 | Nasser AL-ATTIYAH | QAT | Toyota | +1:24:20 |
| 5 | 304 | Giniel DE VILLIERS | RSA | Toyota | +1:35:59 |
| 6 | 312 | Jakub PRZYGONSKI | POL | Mini | +2:25:16 |
| 7 | 311 | Martin PROKOP | CZE | Ford | +2:25:52 |
| 8 | 319 | Sheikh Khalid AL QASSIMI | UAE | Peugeot | +2:29:06 |
| 9 | 335 | Eugenio AMOS | ITA | 2WD | +2:30:58 |
| 10 | 329 | Patrick SIREYJOL | FRA | Buggy | +3:25:35 |