Bowe: tin tops weren't my first love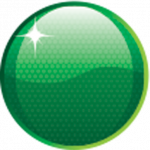 Australian motor racing legend John Bowe has confessed that, while he came to love touring cars, he has always preferred racing single-seaters.
The iconic Tasmanian, who is set to be inducted into the Australian Motor Sport Hall of Fame presented by Speedcafe.com in March, told Mark Fogarty that he grew up aspiring to race open wheelers.
"As a kid I was brought up in a family of open wheel, sports car enthusiasts," Bowe revealed in the latest Up Front With Foges.
"My Dad used to race in Tasmania when I was a child, and I grew up around racing cars all my life. When I started racing it was always my interest was single seaters, always.
"The only reason that I started racing touring cars I think was because of my sponsor of the day.
"I had no way of continuing with single-seaters, which is my love still.
"Touring cars then weren't the big deal they are now. It's more through necessity to keep racing than the love of them.
"In time I grew to love them, but it wasn't because I was obsessed with them or being a touring car driver like a lot of young guys now."
Beginning his career racing Formula Vee, Bowe's formative years saw him competing in Formula 5000, Formula Atlantic, and Formula Mondial, winning the Gold Star on two occasions.
During that time he competed in a host of different machinery, but it was the relationship with Elfin founder Garrie Cooper which Bowe believes proved crucial to his career.
"In my life, a long life of motor racing, I've had defining moments and defining relationships," he admits.
"The late Garrie Cooper who was very good to me, and for want of a better term he plucked me out of Tasmania and put me on the national scene.
"Nowadays everyone talks about how much money you can bring to the team, it's all pay, pay, pay, I didn't have to pay anything. He supported me and I became the factory Elfin driver.
"Later on it was the Volvo touring car thing which Mark Petch started and John Sheppard took it over, and then later Dick Johnson; that was a pretty defining moment as well."
Earlier this week it was announced that Bowe was an advance inductee into the Australian Motor Sport Hall of Fame presented by Speedcafe.com, and will be formally inducted at a gala event in Melbourne in March.
CLICK HERE for more from Bowe in the latest Up Front With Foges.