Reigning champ Sunderland out of Dakar Rally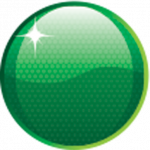 Sam Sunderland's Dakar title defence is over after crashing out of the fourth stage of this year's edition.
On a dramatic day in both Bikes and Cars (below), Adrian van Beveren (Yamaha Official, French) took over the lead in the former by setting the fastest time on the 330km of special stage running through the sand around San Juan de Marcona in Peru.
Sunderland (KTM Official, British), who had led the rally with two stage wins from the first three, needed to be evacuated by helicopter and has been forced out due to a back injury.
Pablo Quintanilla (Husqvarna Factory, Chilean) put in another solid performance to overtake Kevin Benavides (Honda Team, Argentinean) for second in the general classification, just under two minutes behind van Beveren.
Quintanilla had finished fourth in the stage and Benavides eighth.
Joan Barreda Bort (Honda Team, Spanish) level-pegged with van Beveren for much of the day and even led to Waypoint 4 but gave up 10 minutes late in the stage.
Sunderland's exit means that Barreda Bort, who led after Stage 2, is still a little over 22 minutes from the lead following his navigational error on Stage 3.
Xavier de Soultrait (Yamaha Official, French) ended up being van Beveren's nearest rival but took 5:01s longer to complete his run and is fifth in the general classification.
Toby Price (KTM Official, Australian) is a position behind having drifted slightly further from the lead, finishing 15th on the stage after a difficult end to the day.
Rodney Faggotter (Yamaha Official, Australian) has moved up three positions to 18th (+40:33s) but a suspected tracking problem for Scott Britnell (Grit KTM, Australian) has him currently unclassified.
Cars
Peugeot has taken a firm hold on the 2018 Dakar as Toyota's Nasser Al-Attiyah's luck turned back to the negative.
Stephane Peterhansel (Team Peugeot, French), Sebastien Loeb (Team Peugeot, French), and Carlos Sainz (Team Peugeot, Spanish) place one-two-three in the general classification with Al-Attiyah (Toyota Gazoo, Qatari) more than 45 minutes further back in fourth.
Loeb took honours on the longest day of the rally so far, despite his misgivings about additional sand dune stages this year, beating Sainz by 1:35s.
Peterhansel, who was the only other driver to lead all day, extended his general classification lead after trouble for the fourth factory Peugeot driver Cyril Despres.
Despres (Team Peugeot, French), second position after Stage 3, is set to drop out of the rally after hitting a rock and breaking his 3008DKR Maxi's right-rear suspension.
Al-Attiyah's day was better but torrid nonetheless after he twice stopped for long periods.
"It was a very difficult day. We had two flat tyres at the beginning and afterwards we took care because we didn't have any spares," he recounted.
"At the first dunes, we went into a big hole and got stuck for thirty minutes, before it happened a second time."
Nani Roma's (X-Raid Mini, Spanish) retirement from the event has also been confirmed following a rollover on Stage 3.
According to Spanish sports newspaper AS, Roma has been cleared of serious injury despite being hospitalised with head and vertebra trauma.
He and co-driver Alex Haro, who was uninjured, are on their way back to Spain.
Stage 5 on Wednesday (local time) takes the field to Arequipa, Peru, with mostly sand running for Bikes (Special 266km, liaison 508km) and Cars (Special 268km, liaison 666km) despite taking separate routes.
General classification: Bikes
| | | | | | |
| --- | --- | --- | --- | --- | --- |
| Pos | Num | Rider | Nat | Brand | Time/Gap |
| 1 | 4 | Adrien VAN BEVEREN | FRA | Yamaha | 11:03:23 |
| 2 | 10 | Pablo QUINTANILLA | CHI | Husqvarna | +0:01:55 |
| 3 | 47 | Kevin BENAVIDES | ARG | Honda | +0:03:15 |
| 4 | 2 | Matthias WALKNER | AUT | KTM | +0:05:23 |
| 5 | 23 | Xavier DE SOULTRAIT | FRA | Yamaha | +0:07:34 |
| 6 | 8 | Toby PRICE | AUS | KTM | +0:10:14 |
| 7 | 68 | Jose Ignacio CORNEJO FLORIMO | CHI | Honda | +0:12:06 |
| 8 | 7 | Franco CAIMI | ARG | Yamaha | +0:12:48 |
| 9 | 3 | Gerard FARRES GUELL | ESP | KTM | +0:13:05 |
| 10 | 19 | Antoine MEO | FRA | KTM | +0:13:47 |
| 18 | 44 | Rodney FAGGOTTER | AUS | Yamaha | +0:40:33 |
General classification: Cars
| | | | | | |
| --- | --- | --- | --- | --- | --- |
| Pos | Num | Driver | Nat | Brand | Time/Gap |
| 1 | 300 | Stephane PETERHANSEL | FRA | Peugeot | 10:36:07 |
| 2 | 306 | Sebastien LOEB | FRA | Peugeot | +0:06:55 |
| 3 | 303 | Carlos SAINZ | ESP | Peugeot | +0:13:06 |
| 4 | 301 | Nasser AL-ATTIYAH | QAT | Toyota | +0:58:48 |
| 5 | 309 | Bernhard TEN BRINKE | NED | Toyota | +1:10:24 |
| 6 | 335 | Eugenio AMOS | ITA | 2WD | +1:19:42 |
| 7 | 319 | Sheikh Khalid AL QASSIMI | UAE | Peugeot | +1:21:09 |
| 8 | 304 | Giniel DE VILLIERS | RSA | Toyota | +1:21:47 |
| 9 | 311 | Martin PROKOP | CZE | Ford | +1:22:44 |
| 10 | 312 | Jakub PRZYGONSKI | POL | Mini | +1:35:30 |