Mercedes planning all new F1 engine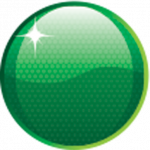 Mercedes will run with a "pretty much all new" engine this Formula 1 season says its engine boss Andy Cowell.
Despite continuing its perfect record of drivers' and constructors' championships in the hybrid era, Mercedes faced a strong challenge from Ferrari in 2017 and recently also a resurgent Red Bull Racing.
It is pushing to maintain its superiority with an improved powerplant.
"Pretty much all new," Cowell told Autosport regarding the expectations for next year's engine. "It is just because we're in the 20th race with this model.
"It's had several phase-ups through the season and we've got ideas to improve the power, the indicated power in the engine.
"We've got ideas to reduce the friction in pretty much every area of the power unit, or the losses in electrical systems."
Although F1 is entering its fifth year with the current engine formula, Cowell believes there is still more to come in terms of pure performance gains.
"Every time you do an engine, every time you do a phase update you've always learned," he said.
"So you freeze the concept, you do the work, you do the prove-out, you go racing and all the way along that journey it's intensely frustrating because you're learning but you cannot incorporate into that phase without corrupting the quality fundamentally.
"So it's ensuring that we do have a learning culture that observes and learns and reflects and then remembers that so then when it's time to put the next concept together we've got a whole load of ideas and a lot of it is small, marginal gains on well-trodden areas.
"Some of it is big, fundamental bits of learning, combustion progress, friction reduction, new materials that unlock areas where we've been struggling with reliability. And sometimes it's just a surprise.
"There's still gains to be had (with this formula). It's a plethora of marginal gains, five millisecond gains.
"Then there's those nice surprises where you thought north would give you 2kW and actually it's south that gives you 2kW.
"It has just been about doing those great experiments and that's where the test facility is important.
"You need to think about what it is you're trying to measure but you need a very impressive dyno with incredible sensors and good test methodology to genuinely detect those gains and to pick them out from the noise of general testing."