M-Sport adds third car for Monte-Carlo specialist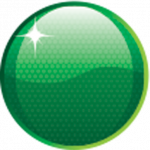 M-Sport will field a third Ford Fiesta for 2011 Rallye Monte-Carlo winner Bryan Bouffier for two rounds of the 2018 World Rally Championship.
Bouffier will contest both the season-opener in Monte-Carlo and also April's Tour de Corse.
The 39-year-old has won both events as part of the Intercontinental Rally Challenge and its European Rally Championship successor.
He was also runner-up to current M-Sport full-timer Sebastien Ogier, then with Volkswagen, when driving an M-Sport Ford Fiesta RS WRC at Monte-Carlo in 2014.
"I honestly didn't think I would get an opportunity to drive this car, not even on tests, so I am very excited," said Bouffier.
"It's always a great pleasure to work with Malcolm (Wilson) and the M-Sport team and their amazing success in 2017 makes me very proud to work with them again.
"Monte and Corsica are two very different events, but they are also two of my favourites.
"They're the two French rounds of the season and it is always a pleasure to drive on home soil – even more so with this new car."
Bouffier drove an M-Sport Fiesta on the 2016 Rallye Monte Carlo and was running seventh when he broke the suspension on Sisteron.
Last year he used an M-Sport-build Fiesta R5 to finish third in WRC2 on the Monte and win two ERC rounds.
Wilson said Bouffier had been recruited because "his experience is unrivalled" on the Monte and in Corsica.
"These are two of the most specialised rallies on the calendar and the conditions and tyre selections can so often determine who succeeds," Wilson added.
"With Bryan's knowledge, we will have another string to our bow as we look to defend our championship titles."
The recruitment could be a boost to M-Sports' manufacturers' championship chances with each registered manufacturer allowed to nominate three drivers per rally to score points towards that title and the top two counting.
Elfyn Evans again joins Ogier as a full-time M-Sport driver this year, having been promoted into a 'works' entry from the DMACK car.
Rallye Monte-Carlo takes place from January 25-28.