Mostert Asian Le Mans return confirmed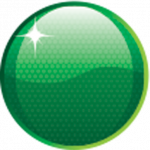 Chaz Mostert will reprise his role as a FIST Team AAI Motorsports driver in this weekend's Asian Le Mans Series race in Buriram.
Mostert jointly leads the GT class drivers' standings with co-drivers Jesse Krohn and Jun San Chen and AAI stablemates Lam Yu and Ollie Millroy after the first two rounds of the series.
Mostert/Krohn/Chen won their class in Round 1 in Zhuhai and finished second to Yu/Millroy/Marco Cioci in Round 2 in Fuji.
The Tickford Racing driver will again pilot a BMW M6 GT3 in Round 3 as part of an unchanged line-up for AAI at Buriram International Circuit in Thailand.
The additional GT3 miles will be handy preparation for Mostert's Liqui-Moly Bathurst 12 Hour campaign next month with the famous BMW Schnitzer Motorsport team.
He also finished fifth in both races during the FIA GT World Cup event at Macau in November, but will miss the Asian Le Mans finale as it clashes with the Bathurst 12 Hour (February 2-4).
The 6 Hours of Buriram takes place on January 11-13.