Mercedes 'didn't understand' 2017 F1 diva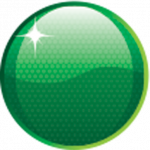 Mercedes initially "didn't understand" its "diva" 2017 Formula 1 car and says that it had to do more analysis than ever to overcome its confusion.
Lewis Hamilton eventually ran away with the drivers' championship and Mercedes the constructors', they faced a stern challenge from Ferrari in the first half of the season.
The W08 proved a difficult car for the team to master and was overweight in the early part of the campaign.
Chief designer John Owen admitted the initial difficulties with the car had surprised the team, given its forensic approach to design and engineering.
"With this car, we didn't understand it, and I think the term 'diva' came along because we seemed to do what looked like the right things and it didn't respond the way we wanted it to," Owen told Autosport.
"In those early races we were pretty confused, to be honest, and we really didn't know what we should do."
Owen said Mercedes' struggles were eventually traced to aspects of how the car worked the rear tyres in particular.
"Throughout the year our car was probably heavier on its rear tyres; some were heavier on their front tyres," he explained.
"It's trying to work out the best way to run your car to balance the wear both ends.
"We found tracks like Silverstone, Montreal, or Monza, Austin, Suzuka, these are really good tracks for us, but the slower tracks, the hotter circuits, we struggled more.
"We tried a lot of things and gradually, as the races went by, the more we thought about it, the more analysis we did – and I'd say we did more than any other year in digging into and understanding – we started to get on top of those issues.
"That's been great, and I think at the end of the season we probably wouldn't call our car a diva any more.
"Certainly, we intend to knock out as many of those awkward characteristics as we can (in the new car), and hopefully not introduce any new ones."