Barreda Bort on top on Dakar Day 2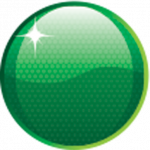 Joan Barreda Bort has won the second stage and taken over the lead of the Dakar Rally as Toby Price moved into the top 10.
Barreda Bort (Honda Team, Spanish) faced stiffest competition in the dunes of Pisco from Stage 1 runner-up Adrien van Beveren (Yamaha Official, French).
The pair traded fastest times through the waypoints until Barreda Bort pulled clear towards the end of the 267km of special stage running to lead the rally by 2:30s.
Behind van Beveren is Matthias Walkner (KTM Factory, Austrian) in third after he similarly finished his stage in the same position.
Defending champion and Stage 1 winner Sam Sunderland (KTM Factory, British) was seventh on Stage 2, leaving him fourth overall, while Price (KTM Factory, Australian) moved up to 10th in the general classification.
Rodney Faggotter (Yamaha Official, Australian) is now 21st (+24:24s) and Scott Britnell (Grit KTM, Australian) 81st (+1:53:57s).
Cars
Peugeot put its lacklustre opening day behind it by sweeping the top three on Stage 2, with Cyril Despres now heading Stephane Peterhansel at the top of the general classification.
Despres (Team Peugeot, French) took over the ascendancy from Peterhansel (Team Peugeot, French) at the fourth of five waypoints, finishing the day 0:48s up and now leading the rally by 0:27s.
Sebastien Loeb (Team Peugeot, French) was a little over three minutes off the pace, bouncing back from his brake failure the day prior to now sit fourth overall.
It could have been even better for the French marque with Carlos Sainz (Peugeot, Spanish) leading early on before fading to sixth on stage as he battled with a puncture, leaving him eighth overall.
Breaking up the Peugeot party somewhat was Toyota's Giniel de Villiers (Toyota Gazoo, South African), 5:44s behind Despres in the general classification after setting the fourth-fastest time on Stage 2.
His team-mate Nasser Al-Attiyah (Toyota Gazoo, Qatari) went the other way, with the Stage 1 winner first out on the dunes and giving up around 15 minutes to Despres over the journey.
Al-Attiyah, whose navigator Matthieu Baumel fell ill 15km into the stage, was still upbeat after the tough day.
"It was not easy, Matthieu was completely sick after 15km and we needed to take care," he explained.
"We are quite happy to finish. Tomorrow we'll have a better road. If we start in a good position, it will be no-problem, I think."
Worse trouble struck another two of the opening day's top 10 runners with rollovers for both Bryce Menzies and Lucio Alvarez.
Menzies (X-Raid Mini, American) is out after severely damaging his John Cooper Works Buggy only 6km into the special stage, with co-driver Peter Mortensen suffering a broken ankle.
Alvarez (Overdrive Toyota, Argentinian) barrel rolled down a dune but managed to make the end of the stage.
Stage 3 on Monday (local time) is another classic off-road stage from Pisco to San Juan de Marcona in Peru.
Each discipline has 208km of liaison and 296km of special stage running, with Bikes/Quads taking on a slightly different route to that of the Cars.
General classification: Bikes
| | | | | | |
| --- | --- | --- | --- | --- | --- |
| Pos | Num | Rider | Nat | Brand | Time/Gap |
| 1 | 5 | Joan BARREDA BORT | ESP | Honda | 03:18:36 |
| 2 | 4 | Adrien VAN BEVEREN | FRA | Yamaha | +0:02:30 |
| 3 | 2 | Matthias WALKNER | AUT | KTM | +0:04:50 |
| 4 | 1 | Sam SUNDERLAND | GBR | KTM | +0:05:04 |
| 5 | 10 | Pablo QUINTANILLA | CHI | Husqvarna | +0:05:44 |
| 6 | 23 | Xavier DE SOULTRAIT | FRA | Yamaha | +0:06:22 |
| 7 | 47 | Kevin BENAVIDES | ARG | Honda | +0:06:39 |
| 8 | 7 | Franco CAIMI | ARG | Yamaha | +0:07:10 |
| 9 | 14 | Michael METGE | FRA | Honda | +0:07:33 |
| 10 | 8 | Toby PRICE | AUS | KTM | +0:09:04 |
| 21 | 44 | Rodney FAGGOTTER | AUS | Yamaha | +0:24:24 |
| 81 | 97 | Scott BRITNELL | AUS | KTM | +1:53:57 |
General classification: Cars
| | | | | | |
| --- | --- | --- | --- | --- | --- |
| Pos | Num | Driver | Nat | Brand | Time/Gap |
| 1 | 308 | Cyril DESPRES | FRA | Peugeot | 03:21:18 |
| 2 | 300 | Stephane PETERHANSEL | FRA | Peugeot | +0:00:27 |
| 3 | 304 | Ginial DE VILLIERS | RSA | Toyota | +0:05:44 |
| 4 | 306 | Sebastien LOEB | FRA | Peugeot | +0:06:09 |
| 5 | 301 | Nasser AL-ATTIYAH | QAT | Toyota | +0:12:15 |
| 6 | 307 | Orlando TERRANOVA | ARG | Mini | +0:12:50 |
| 7 | 305 | Mikko HIRVONEN | FIN | Mini | +0:12:50 |
| 8 | 303 | Carlos SAINZ | ESP | Peugeot | +0:13:12 |
| 9 | 309 | Bernhard TEN BRINKE | NED | Toyota | +0:17:43 |
| 10 | 302 | Nani ROMA | ESP | Mini | +0:20:48 |