Schatz dominates Australian Sprintcar Open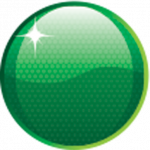 Donny Schatz has won the Australian Sprintcar Open after leading all 50 laps in the feature race at Ausdeck Patios Archerfield Speedway.
Schatz led home Kerry Madsen on track but the latter was relegated to third post-race behind Lucas Wolfe.
Starting from the outside of the front row, Schatz got the jump on pole-sitter Madsen and was not headed thereafter.
Aside from the race's only Caution, caused when Bryan Mann spun on Lap 9, Schatz enjoyed an advantage of around six seconds for most of the encounter.
The victory was the American's 25th in World Series Sprintcars A Mains, his first coming in Kalgoorlie in 1999.
Madsen, who won the preliminary feature the night prior and was attempting an Australian Open threepeat, couldn't challenge Schatz and instead was officially classified third after a post-race penalty for an illegal infield pass of Wolfe.
"The chief steward made the right call there because on a track like that I had to try whatever I could to make a pass on Lucas and unfortunately I found myself across the bottom line," Madsen admitted.
"But this has been a massive few weeks for our team and they have worked extremely hard and I am so grateful to be on the podium and still having fun."
He still leads the QSS World Series Sprintcars standings by 120 points over James McFadden.
McFadden finished the A Main in sixth position, behind Jamie Veal and Carsen Macedo.
With the Month of Money starting with next weekend's Scott Darley Challenge at Valvoline Raceway in Sydney, WSS resumes on February 2 when the Devil Swing kicks off at Gulf Western Independent Oils Speedway in Latrobe, Tasmania.
WSS Standings: After Round 7 (Top 10)
| | | | |
| --- | --- | --- | --- |
| Pos | Num | Driver | Pts |
| 1 | A1 | Kerry Madsen | 2147 |
| 2 | W17 | James McFadden | 2027 |
| 3 | W2 | Jamie Veal | 1707 |
| 4 | N99 | Carson Macedo | 1592 |
| 5 | S19 | Brad Keller | 1527 |
| 6 | V88 | Dave Murcott | 1488 |
| 7 | NQ3 | Steven Lines | 1288 |
| 8 | Q23 | Lachlan McHugh | 1285 |
| 9 | V52 | Darren Mollenoyux | 1284 |
| 10 | USA97 | Dominic Scelzi | 1271 |