Price loses ground on Dakar Day 1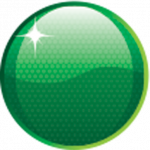 Toby Price has given up more than three minutes to defending champion Sam Sunderland on Day 1 of the 2018 Dakar Rally in Peru.
Sunderland (KTM Factory, Briton) took 20:56s to complete the brief 31km of competitive running from Lima to Pisco (liaison 242km).
The 28-year-old's efforts in the sand dunes allowed him to overcome next-best Adrien van Beveren (Yamaha Official, French) by 32 seconds, with Pablo Quintanilla (Husqvarna Factory, Chilean) 55 seconds off the pace in third position.
Price (KTM Factory, Australian), however, was a full 3:20s behind his team-mate in 14th position.
He still fared better than Joaquim Rodrigues (Hero Motorsports, Portuguese), who was evacuated by helicopter after crashing off a dune.
Rodney Faggotter (Yamaha Official, Australian) finished 25th (+4:36s) and Scott Britnell (Grit KTM, Australian) 45th (+8:00s).
Cars
Nasser Al-Attiyah (Toyota Gazoo, Qatari) stormed through the opening day in his Hilux as Sebastien Loeb encountered costly mechanical problems.
While there was talk of strategic plays to avoid being first out on Sunday's Stage 2, Al-Attiyah seemed to be having none of it as he covered the 31km in 21:51s.
"I don't want a strategy because I trust my co-driver Matthieu (Baumel)," Al-Attiyah explained.
"Tomorrow, if we open the road, I know it will be very difficult, but I'm just really happy for today.
"Tomorrow's another day. We try to do our best."
Toyota is one-two after the opening day with Bernhard Ten Brinke (Toyota Gazoo, Dutch) 25 seconds further back.
Nicolas Fuchs (Borgward Rally Team, Peruvian) is third, another seven seconds behind.
Nani Roma (X-Raid Mini, Spanish), a Dakar winner in Bikes and Cars, was fifth-fastest.
Peugeot did not have a representative in the top 10.
Stephane Peterhansel (Team Peugeot, French), who was the first car on the road, began his Dakar defence with the 11th-fastest time, 2:15s slower than Al-Attiyah.
His team-mates Cyril Despres (Team Peugeot, French) and Carlos Sainz (Team Peugeot, Spanish) are 15th and 16th respectively.
Loeb (Team Peugeot, French) is a full 5:37s down on the leader after brake failure just 3km into the stage.
"I lost the brakes after 3km and then I had to go very slow," Loeb reported.
"It's quite tricky, it was a lot of downhill behind the crests in the dunes, so without brakes it's complicated. I didn't take risks, I wanted to finish the stage.
"It's not how we wanted to start, but on another side we didn't want to open the road tomorrow and now for sure we don't open the road," he laughed, "but I think I lost maybe too much time."
Jad Comair (Sodicars BMW, Lebanese) and co-driver Antoine Iskandar escaped serious injury despite barrel-rolling down a dune.
Crews will face more dune running on Sunday (local time) with 267 competitive kilometres out of a total 279km loop around Pisco.
General classification: Bikes
| | | | | | |
| --- | --- | --- | --- | --- | --- |
| Pos | Num | Rider | Nat | Brand | Time/Gap |
| 1 | 1 | Sam SUNDERLAND | GBR | KTM | 000:20:55 |
| 2 | 4 | Adrien VAN BEVEREN | FRA | Yamaha | +00:00:33 |
| 3 | 10 | Pablo QUINTANILLA | CHI | Husqvarna | +00:00:56 |
| 4 | 5 | Joan BARREDA BORT | ESP | Honda | +00:00:57 |
| 5 | 23 | Xavier DE SOULTRAIT | FRA | Yamaha | +00:01:07 |
| 6 | 2 | Matthias WALKNER | AUT | KTM | +00:01:23 |
| 7 | 7 | Franco CAIMI | ARG | Yamaha | +00:01:31 |
| 8 | 33 | Daniel NOSIGLIA JAGER | BOL | KTM | +00:01:33 |
| 9 | 19 | Antoine MEO | FRA | KTM | +00:01:49 |
| 10 | 47 | Kevin BENAVIDES | ARG | Honda | +00:01:53 |
| 14 | 8 | Toby PRICE | AUS | KTM | +00:03:21 |
| 25 | 44 | Rodney FAGGOTTER | AUS | Yamaha | +00:04:36 |
| 45 | 97 | Scott BRITNELL | AUS | KTM | +00:08:00 |
General classification: Cars
| | | | | | |
| --- | --- | --- | --- | --- | --- |
| Pos | Num | Driver | Nat | Brand | Time/Gap |
| 1 | 301 | Nasser AL-ATTIYAH | QAT | Toyota | 000:21:51 |
| 2 | 309 | Bernhard TEN BRINKE | NED | Toyota | +00:00:25 |
| 3 | 313 | Nicolas FUCHS | PER | Borgward | +00:00:34 |
| 4 | 310 | Bryce MENZIES | USA | Mini | +00:00:38 |
| 5 | 302 | Nani ROMA | ESP | Mini | +00:00:53 |
| 6 | 304 | Giniel DE VILLIERS | RSA | Toyota | +00:00:54 |
| 7 | 318 | Lucio ALVAREZ | ARG | Toyota | +00:01:12 |
| 8 | 305 | Mikko HIRVONEN | FIN | Mini | +00:01:36 |
| 9 | 312 | Jakub PRZYGONSKI | POL | Mini | +00:01:45 |
| 10 | 311 | Martin PROKOP | CZE | Ford | +00:02:04 |