Horner: New tyre range will prevent one-stop F1 races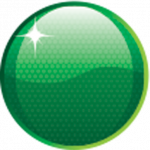 Christian Horner predicts that Pirelli's expanded range of Formula 1 tyres will prevent one-stop races in 2018.
Pirelli will produce seven different compounds for this year's championship, with each of the existing tyres a step softer and the hypersoft and ultrahard added at either end of the range.
The tyre supplier itself believes that it can achieve two-stop average races after the post-season tyre test in Abu Dhabi in November, and Horner agrees that the changes will promote more pit stops.
"It was an important test, which is why both our race drivers were there," the Red Bull Racing team principal told Autosport.
"And whenever you're on track you're learning, so it was good to get a decent amount of mileage in.
"It gives you a lot of data to look at and understand, and it gives the drivers a good insight into what's 'round the corner as well.
"Both our drivers liked the softest tyre that was introduced. It seemed to be positively received, although I think they've still got a bit of work to do to tidy things up.
"What we saw in Abu Dhabi (during the race) wasn't the greatest advert for F1.
"Okay, the track might have some issues, but one-stop races certainly don't help.
"I think that going softer into the range can only create better racing and fewer one stop races, which are the worst scenario."
Horner has sympathy with fans' complaints about the tyre changes, with some claiming that the sheer number of compounds will cause confusion.
However, he remains confident that the changes will have a positive impact.
"I can understand the reaction, but what I hope it allows Pirelli to do is pick the right tyres and put the best show on each grand prix, and that they've got the whole range covered," he said.
"What it should allow them to do is pick the right range of tyres for each event to provide exciting races with at least two stops, and maybe even three at some."
Pirelli confirmed the tyre compounds for the first three races of the season in December.