Tech3: Yamaha would choose Rossi team over us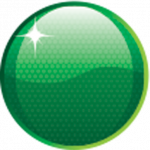 Tech3 team principal Herve Poncharal claims that Yamaha would choose a Valentino Rossi MotoGP team over his own as its satellite operation.
Rossi's VR46 Racing team currently competes in Moto2 and Moto3, and the Italian has been linked to a team boss role upon his retirement.
The seven-time premier class world champion will celebrate his 39th birthday in February and his contract runs out at the end of the season.
The MotoGP field is capped at 24 bikes with all slots currently filled, but Dorna CEO Carmelo Ezpeleta has previously told Autosport that "If he (Rossi) wants a team in MotoGP, he will have it," regardless of grid size.
Rossi's long association with Yamaha makes the manufacturer the obvious candidate to supply VR46 if it does make the step up to MotoGP.
However, Yamaha historically has tended to only supply one customer team, meaning that long-time collaborator Tech3 could end up being ousted in such a scenario.
Tech3 boss Poncharal said, "I had some discussions with them (Yamaha), where I said, 'Can you have six bikes on the grid?' They said 'No, too many'.
"I said, okay, if you had a request from VR46 and Tech3, who would be the priority?' '(The answer was) VR46.' So this is clear."
All of MotoGP's satellite teams are contracted with Dorna to stay on the grid until 2021, meaning any new team would have to buy into one of the existing ones or get unanimous approval from both Dorna and all of the independent outfits currently on the grid.
Poncharal, who is also president of IRTA (International Road-Racing Teams Association), said he doubts Rossi would want to tie up with an existing operation, and ruled out any alliance with Tech3.
"We have a contract with Dorna which says from 2017 to 2021, nobody can come in the championship unless they find a way to make a deal, a partnership or merge with an existing team," he explained.
"I don't want him as a partner. Maybe he can buy Aspar, Avintia, LCR, any independent team, but I don't think this is what he wants.
"If he is coming he needs to have green light from Dorna, but also from the independent teams that are here because we have an exclusivity (deal) and this is written," he said.
"Unless everybody says yes, we agree to have one more team, it is not going to happen. It can happen in 2022 (when the existing contract expires)."
Rossi said last year that any plans to move his team up to MotoGP would be "maybe in 10 years" because he is currently focused on developing young riders.