Summer Quiz 2017 – National Motorsport: Answers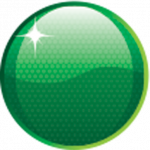 Thanks to everyone who participated in Speedcafe.com's Summer Quiz 2017 – National Motorsport.
Congratulations to Adrian Fuller from Queensland, who has won a Castrol EDGE prize pack for his efforts.
How did you fare? See below for answers.
Answers
Q1. Which driver won the CAMS Australian Rally Championship?
Harry Bates
Eli Evans
Nathan Quinn
Molly Taylor
Q2. How many pole positions did Scott McLaughlin achieve in the Virgin Australia Supercars Championship?
14
15
16
17
Q3. Where did Richie Stanaway make his Super2 Series debut and win a race?
Symmons Plains
Phillip Island
Townsville
Sydney Motorsport Park
Q4. What number did Todd Kelly's Nissan Altima take for the Supercheap Auto Bathurst 1000 in order to mark a significant milestone?
#07
#11
#20
#98
Q5. Where did Shae Davies take his first ever Super2 Series pole?
Adelaide
Phillip Island
Townsville
Sydney Motorsport Park
Q6. Which combination won the Pirtek Enduro Cup?
Cameron Waters/Richie Stanaway
Will Davison/Jonathon Webb
Chaz Mostert/Steve Owen
Craig Lowndes/Steven Richards
Q7. Who won the inaugural Porsche Carrera Cup Australia Endurance Cup?
David Wall
Andre Heimgartner
Alex Davison
Nick McBride
Q8. Where did Nissan Motorsport's sole pole position, earned by Rick Kelly, come?
Symmons Plains
Phillip Island
Barbagallo
Hidden Valley
Q9. Who won the Touring Car Masters race on the morning of race day at the Bathurst 1000?
Eddie Abelnica
John Bowe
Jason Gomersall
Steven Johnson
Q10. When did Jamie Whincup's first race win of the Supercars Championship occur?
Race 3, Symmons Plains
Race 14, Townsville
Race 18, Sydney Motorsport Park
Race 20, Bathurst 1000
Q11. Who won the Cars competition in the Tatts Finke Desert Race?
Peter Costello
Shannon Rentsch
Jack Rhodes
Travis Robinson
Q12. Which car was classified last (DNF with fewest laps) in the Bathurst 1000?
#5 Mark Winterbottom/Dean Canto
#17 Scott McLaughlin/Alexandre Premat
#18 Lee Holdsworth/Karl Reindler
#78 Simona de Silvestro/David Russell
Q13. Who won the Australian Production Cars Fight in the Night at Queensland Raceway?
Beric Lynton/Tim Leahey
Chaz Mostert/Nathan Morcom
Bob Pearson/Rick Bates
Iain Sherrin/Grant Sherrin
Q14. How many Supercars races did Fabian Coulthard win?
2
3
4
5
Q15. Kim Jane won the last ever V8 Ute Racing Series in 2017. How many seasons had he raced in the series for (including this year's)?
9
11
13
15
Q16. How many drivers made official wildcard appearances in the Supercars Championship?
4
5
7
9
Q17. Who set the fastest time in the Top 10 Shootout at the Liqui-Moly Bathurst 12 Hour?
Timo Glock
Craig Lowndes
Chaz Mostert
Toni Vilander
Q18. Where did Jamie Whincup become the most prolific Supercars Championship race winner?
Townsville
Queensland Raceway
Sydney Motorsport Park
Pukekohe
Q19. Who took the first ever pole position on the Newcastle East Street Circuit?
Matt Griffin, V8 Ute Racing Series
Ryal Harris, V8 Ute Racing Series
Joel Heinrich, Aussie Racing Cars
Kel Treseder, Aussie Racing Cars
Q20. David Reynolds and Luke Youlden won the Bathurst 1000 but where did their Erebus Motorsport team-mates Dale Wood and Chris Pither finish?
4th
7th
20th
22nd
Q21. Which team won each of the first two Australian Endurance Championship races, at Phillip Island and Sydney Motorsport Park?
Jamec Pem Racing
McElrea Racing
Scott Taylor Motorsport
Walkinshaw Racing
Q22. Which team fielded a car at the Wilson Security Sandown 500 emblazoned with the word 'Erection' in pink on one side?
Brad Jones Racing
Garry Rogers Motorsport
Lucas Dumbrell Motorsport
Preston Hire Racing
Q23. How many of the five Toyota 86 Racing Series pole positions did Cameron Hill take?
2
3
4
5
Q24. What was Simona de Silvestro's best race result of the season?
13th
16th
18th
21st
Q25. Who won Round 1 of the V8 Touring Car Series at Phillip Island?
Jordan Boys
Tyler Greenbury
Jack Smith
Josh Smith
Q26. Which driver was first seen on television using a squeegee to demist their windscreen during the Bathurst 1000?
Paul Dumbrell
Lee Holdsworth
Chris Pither
Tim Slade
Q27. Who won the Super2 Bathurst 250?
Anton de Pasquale
Macauley Jones
Kurt Kostecki
Will Brown
Q28. How many drivers drove for Lucas Dumbrell Motorsport in single-driver events?
4
5
6
7
Q29. Who won the last ever V8 Utes race and round in Newcastle?
Matt Griffin
Ryal Harris
Kim Jane
David Sieders
Q30. What was Scott McLaughlin's pole lap time in the Armor All Top 10 Shootout at the Bathurst 1000?
2:03.8312s
2:03.8321s
2:03.8593s
2:03.8817s