Scott Pruett announces retirement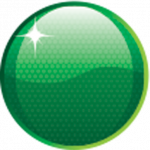 American motorsport legend Scott Pruett has announced that he will retire from racing after this month's Daytona 24 Hours.
Entering his 50th year as a driver, Pruett has amassed a record 60 race wins in American sportscar racing including five overall victories in the iconic Daytona Beach enduro, making him the equal most prolific winner of the race.
Australian fans will remember him as the winner of the 1997 IndyCarnival in Surfers Paradise, one of two race wins in 10 seasons in the CART World Series, before returning in 2010 as Lucas Dumbrell Motorsport's international co-driver for the Gold Coast 600.
CLICK HERE to watch the 1997 IndyCarnival in full.
In a diverse career, Pruett won his class in the 2001 Le Mans 24 Hours, earned poles in NASCAR's second tier and 10 Cup Series top 10 race finishes, and won three Trans-Am championships.
"I have met a lot of wonderful people and have had some amazing experiences because of my motorsports career," said Pruett.
"I am humbled and grateful for all of my accomplishments and to all of those who have helped me along the way.
"At the end of the day, the good Lord has blessed me with a great career and a wonderful, supportive family.
"I'm excited and ready to open the next chapter. I might slow down a little, but I won't stop for fear I'd rust."
Pruett, who turns 58 in March, started his career as an eight-year-old in go-karts.
In nearly half a century of racing, he won the Grand American Road Racing Championship (which has since merged into the IMSA SportsCar Championship) five times (2004, 2006, 2008, 2010, 2012) and the GTO class of the IMSA GT Championship twice (1986, 1988).
IMSA President Scott Atherton paid tribute to arguably the discipline's most famous driver in the States.
"Scott Pruett is a legend of sports car racing," said Atherton.
"It is a word and a description that is often over-used, but in this instance it is a statement of fact.
"It has truly been an honour and a privilege to have him represent IMSA for decades.
"His on-track accomplishments and larger than life personality made him the face of American road racing.
"He became a household name among race fans through his versatility, and while he also enjoyed success in IndyCar and NASCAR, his sports car racing resume is what made him a hall of famer."
Aside from his two CART wins, Pruett was also named co-rookie of the 1989 Indianapolis 500.
In the SCCA Trans-Am Series, he won 24 races on his way to three championships (1987, 1994, 2003), while his part-time NASCAR campaigns yielded second place at Watkins Glen in 2003 and third place at Sonoma in 2004.
The Californian's last race will be the Daytona 24 Hours in three weeks' time, in which he will share the #15 3GT Racing Lexus RC-F GT3 with Dominik Farnbacher, Jack Hawksworth, and David Heinemeier Hansson.
"Daytona is a magical place for me and I love it," he added.
"I've always said the Rolex 24 at Daytona is like the Super Bowl of motorsports because you're bringing the best of the best from all over the world and the challenge of both man and machine is fierce.
"What better way to say goodbye to the sport I love than at this revered place, surrounded by my respected peers and die-hard fans?"
Pruett has indicated that he will devote more time to his highly successful Pruett Vineyard business in his racing retirement.
The Roar Before The 24, the traditional pre-race test, is ongoing from January 5-7 (local time) before the 2018 Rolex 24 Daytona from January 25-28 (Race start Saturday January 27).