Ricciardo hails newfound Verstappen maturity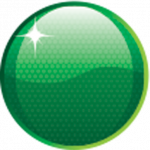 Daniel Ricciardo says that team-mate Max Verstappen "matured a lot" during the course of the 2017 Formula 1 season.
The Hungarian Grand Prix was a flashpoint between the Red Bull Racing drivers when Verstappen locked up and hit Ricciardo just two corners into the race.
Ricciardo described the move as "amateur", and Verstappen later spoke to his team-mate one-to-one and apologised for the incident.
"The hot water in Budapest, that was a bit of a test," Ricciardo told Autosport.
"Fortunately he handled it well afterwards and apologised and did what he had to.
"So I feel like there is that respect for each other. Max matured a lot (in 2017), on and off the track.
"On-track, he was more sensible. He was under a lot less scrutiny than he was last year.
"I feel like he also respects the competitors a bit more."
The West Australian said he has no problem going wheel-to-wheel against with Verstappen in the future.
"We'd race it out," he said. "If things happened, we'd find a way to deal with it but I'd still say it's a good problem to have.
"If there is a bit of friction, I'd rather that than be fighting for sixth and have no friction."
RBR is yet to produce a title-challenging package during the V6 turbo hybrid era of F1 but, if it manages to rectify that this season, Ricciardo said his relationship with Verstappen "could" change if they found themselves fighting for the championship.
He beat the Dutchman by 32 points in last year's championship but it was Verstappen, the victim of more reliability problems over the course of the season, who won more races (two to one).
"I don't think it would ever get to a point like Lewis (Hamilton) and Nico (Rosberg)," said Ricciardo.
"That was a pretty special situation. It would only get to that point if we lost respect for each other.
"The races he won this year, I acknowledged it, said he was a better driver on the weekend or the day. And that was that.
"If I start saying it's because of this or the team gave him the better engine, then you'll create problems.
"If you're honest, acknowledge he did better and then find a way not to let it happen again."