Todt suggests 'global engine' for F1, other series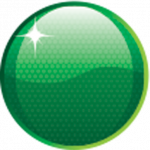 FIA president Jean Todt has reignited calls to consider a 'global engine' that could be used in multiple categories including Formula 1.
The concept was previously proposed in the late 2000s, when the FIA commissioned British engineering consultancy Ricardo to investigate the potential for a common rules package to create a base engine that could be adapted for use in as many as 11 major series around the world.
The 2009 report suggested that championships ranging from F1 and IndyCar to single-seater ladder categories, rallying, touring cars, and prototype sportscars could use versions of the same engine.
However, the idea came to nothing due to concerns about cost and practicality from the targeted championships and manufacturers.
With major investment needed to develop F1's current hybrid generation of engines, Todt believes that reviving the global rules concept could be attractive.
"Probably what we should say, which is not easy as well, is could we use this (F1) engine in other categories of motorsport?" he said.
"At the moment each category of motorsport has its own single regulations, so probably we should try to see if we can have some synergies."
Todt furthermore suggested that World Endurance Championship LMP1 would be an appropriate class to share engines with F1.
With the latter moving to engines with longer engine life cycles, it could be practical for its technology to also be used in long-distance sportscar racing.
"We have the endurance championship with LMP1," said Todt.
"We have completely different engines, so would it make sense to anticipate a future for the endurance championship using this synergy, which incidentally is covering the same kind of mileage."
The WEC is currently assessing options for future rules packages as it reacts to Porsche and Audi's departures from LMP1.
Though a move towards road-car styling has been mooted for 2020/21, a major change in engine philosophy is considered unlikely as privateers have been promised rules stability.
According to Autosport, Todt's 'global engine' idea is believed to have not yet been formally suggested to LMP1 teams.
F1 and top-level sportscar racing's last attempt to share engine technology proved ill-fated, when Group C's move towards F1's 3.5-litre engines led to the decline and eventual demise of the World Sportscar Championship ahead of the 1993 season.