Schatz wins, Reddacliff flies in Archerfield WSS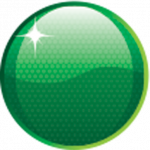 Donny Schatz took the Round 6 victory in a night of World Series Sprintcars at Archerfield highlighted by Nelson Reddacliff's spectacular coming-together with Glen Sutherland.
Reddacliff ran over the front wheel of Sutherland's machine during the C Main and launched high into the air.
While he sustained only minor damage, he did not make the transfer.
Schatz had a far more straightforward race in the A Main, leading all 30 laps from pole position to kick off WSS' Sunshine Swing in dominant fashion.
Fellow American Lucas Wolfe finished runner-up, gradually picking off three cars in front of him.
Shaun Dobson rounded out the podium, having earned a front row start alongside Schatz for the feature after coming through the Bronze Shootout.
The Hobart driver lost the position to Luke Oldfield after three laps before re-passing, then being overtaken by Wolfe around the halfway mark.
Dobson soon faced another battle with Oldfield, switching places several times before they finished third and fourth respectively.
Kerry Madsen threatened Oldfield at the end despite starting ninth.
He retains his lead in the series by virtue of finishing fifth in the feature and sixth on the night.
James McFadden remains second in the standings after finishing seventh in the A Main, one position behind Logan Schuchart.
McFadden had run as high as fifth before a small spin put him back down the order to ninth.
The Australian Sprintcar Open is next up for QSS World Series Sprintcars on Friday and Saturday night (January 5-6) at Ausdeck Patios Archerfield Speedway.
Standings: After Round 6 (Top 10)
| | | | |
| --- | --- | --- | --- |
| Pos | Num | Driver | Pts |
| 1 | A1 | Kerry Madsen | 1725 |
| 2 | W17 | James McFadden | 1640 |
| 3 | W2 | Jamie Veal | 1335 |
| 4 | S19 | Brad Keller | 1268 |
| 5 | S97 | Matt Egel | 1245 |
| 6 | N99 | Carson Macedo | 1204 |
| 7 | V88 | Dave Murcott | 1176 |
| 8 | S63 | Ryan Jones | 1104 |
| 9 | W26 | Jason Johnson | 1081 |
| 10 | S81 | Luke Dillon | 1071 |