Neel Jani exits Dragon Formula E team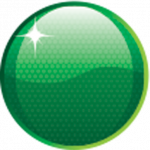 Neel Jani has walked away from Dragon Racing after just one race weekend in Formula E.
Jani moved into Formula E after Porsche closed its LMP1 program, having won both the Le Mans 24 Hours and World Endurance Drivers' Championship with the German marque in 2016.
Dragon split from its technical partner Faraday Future before the start of the 2017/18 Formula E season but after signing Jani it explored a possible arrangement to embed Porsche engineers amid an encouraging testing program.
However, it emerged prior to the opening double-header round in Hong Kong that some form of Porsche relationship, which could have been similar to the Venturi/HWA or Andretti/BMW deals, would not happen.
Dragon battled in Hong Kong with Jani a lapped 18th in both races and team-mate Jerome d'Ambrosio also nowhere near the top 10 on either day.
That left Dragon as the only team not to score a point on the opening weekend, with the next-worst outfit the championship-winning Renault e.dams squad on seven points.
Jani told Autosport, "As a result of changes that were unforeseen, Dragon Racing and I have decided that it is in the best interest for the future of the team and myself that we end our alliance.
"I would like to thank Dragon Racing for giving me the opportunity to experience Formula E, and I wish them all the best for the continuing season."
Jani's Formula departure exit leaves him with just a Rebellion LMP1 program to focus on in 2018, although he retains his Porsche ties.
Dragon is yet to comment on the sudden separation from its significant summer signing, with no word on a replacement for at least the next race in Marrakesh.
Race 3 of the 2017/18 FIA Formula E Championship takes place in Marrakesh, Morocco on Saturday January 13.