Mercedes vows to continue to push reliability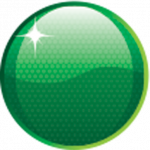 The Mercedes Formula 1 team says that it will continue to push as far as it can with reliability in a bid to continue its dominance into a fifth straight season.
The reduction to engine limits from four to three for 2018 has caused concern among some in the F1 paddock, with grid penalties for additional engine changes already commonplace last year.
Mercedes teams, however, enjoyed the most reliable engine in 2017 with only eventual world champion Lewis Hamilton incurring grid penalties.
That change was made for tactical reasons after the Brit crashed during qualifying in Brazil.
Williams rookie Lance Stroll was forced to revert to an old unit after a failure in practice at the same race, and Valtteri Bottas had to revert to an old engine that failed in Spain, but otherwise there were no major reliability concerns for the Mercedes-engined cars.
Drivers will each only get three MGU-Hs and three turbos to use this year. Use of MGU-KS, Control Electronics and Energy Stores will be limited to just two per driver over 21 races.
Mercedes engine chief engineer Phil Prew claimed his team would still push its 2018 power unit to the edge of reliability limits, because simply turning down the engine to meet the new proscriptions is "not going to win us championships".
"To be honest, we'll always be at the edge because you will always want to push the performance up to the durability of the power unit," he told Autosport.
"It's easy to turn down a power unit and find reliability – we don't want that, that's not going to win us championships.
"So we will be busy understanding our current limitations, understanding how we can continue to get more mileage out of the engines, more mileage out of the electrical hybrid systems, so that we can get through next year's championship with the proscribed number of units, not have any penalties on the track, and deliver the level of performance we all know the engine is capable of."
Mercedes made substantial revisions to its F1 engine for 2017, particularly to the hybrid components.
Prew described the team's work on engine reliability as "absolutely endless" and said any revisions to the architecture for 2018 would be made on a "case by case basis".
"We address every limitation – every component of the engine based on what it needs to do," Prew added.
"We're quite constrained by the rules, in terms of capacity on turbos and electrical power etc. – they're all defined within the regulations.
"If it needs to change it will change to achieve reliability and performance; if not then we stick with something we know.
"Really, everything is taken on a case by case basis, but the requirements are very clear."