Dakar scrutineering begins in Lima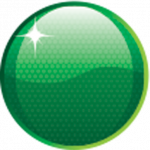 Scrutineering has commenced in Lima, Peru ahead of the 2018 Dakar Rally which starts this weekend.
The task, which is being undertaken at the Las Palmas Air Base, will take three days before competition begins on Saturday January 6 (local time).
The 2018 Dakar Rally takes in Peru, Bolivia, and Argentina through 14 stages across the 15-day journey.
See below for list of stages and route map.
CLICK HERE for Speedcafe.com's ARMOR ALL Summer Grill Dakar preview.
CLICK HERE for Australian Bike competitor and 2016 Dakar winner Toby Price's thoughts ahead of this year's event.
2018 Dakar route
Stage
Date
Start
Finish
Bike/Quad distance
Car/SxS distance
Truck distance
Total
Special
Total
Special
Total
Special
1
Sat Jan 6
Lima
Pisco
273 km
31 km
273 km
31 km
273 km
31 km
2
Sun Jan 7
Pisco
Pisco
279 km
267 km
279 km
267 km
279 km
267 km
3
Mon Jan 8
Pisco
San Juan de Marcona
504 km
296 km
504 km
296 km
504 km
296 km
4
Tue Jan 9
San Juan de Marcona
San Juan de Marcona
444 km
330 km
444 km
330 km
444 km
330 km
5
Wed Jan 10
San Juan de Marcona
Arequipa
774 km
266 km
934 km
268 km
934 km
268 km
6
Thu Jan 11
Arequipa
La Paz
760 km
313 km
760 km
313 km
760 km
313 km
Rest
Fri Jan 12
La Paz
7
Sat Jan 13
La Paz
Uyuni
727 km
425 km
727 km
425 km
671 km
369 km
8
Sun Jan 14
Uyuni
Tupiza
585 km
498 km
585 km
498 km
561 km
381 km
9
Mon Jan 15
Tupiza
Salta
755 km
242 km
755 km
242 km
755 km
242 km
10
Tue Jan 16
Salta
Belén
797 km
373 km
797 km
373 km
797 km
373 km
11
Wed Jan 17
Belén
Fiambalá/ Chilecito
485 km
280 km
747 km
280 km
747 km
280 km
12
Thu Jan 18
Fiambalá
Chilecito/ San Juan
723 km
375 km
793 km
523 km
793 km
523 km
13
Fri Jan 19
San Juan
Córdoba
907 km
424 km
929 km
369 km
929 km
369 km
14
Sat Jan 20
Córdoba
Córdoba
286 km
120 km
286 km
120 km
286 km
120 km