WRC could run two-day rallies if calendar expands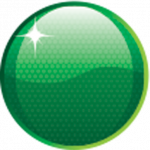 The World Rally Championship may introduce two-day rallies if it re-expands to a 16-round calendar.
There is currently strong interest from Chile and Japan to join the WRC calendar and championship promoter Oliver Ciesla is aiming for a 15- to 16-round season.
There were previously 16 rounds from 2004 to 2007, but that figure was reduced in order to ease costs and the logistical effort teams were subject to.
Ciesla suggests that shortening rallies from the current three-day standard could solve the problem.
"We do not exclude shortening the rallies, but I see it in the bigger strategic context with 14, 15 or 16 rallies," he told Autosport.
"If we are talking about (shortening) one or two rallies, it wouldn't make much difference, but if we shorten them all then this can save 15 or 16 times one day; that's more than two weeks in a hotel. Then we are talking."
The schedule was supposed to move up to 14 rallies in 2016, but the last-minute loss of China meant it remained at 13.
Despite 14 being the target for 2018, the calendar will be 13 rounds again with Poland being dropped just as Turkey returned.
Some WRC events have already indicated they would like to run a two-day format in 2018.
Ciesla said he was not against that, but it would be dealt with on a rally-by-rally basis.