Nissan to take LMP1 lessons into Formula E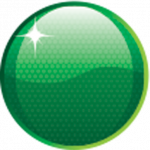 Nissan will use its experience from its LMP1 program, other motorsport, and its road car division when it enters Formula E in 2018/19.
The Japanese manufacturer will replace its alliance partner Renault as the factory partner of the e.dams team in what will be its first major international motorsport program since killing off its failed LMP1 project in 2015.
NISMO boss Michael Carcamo says that the Formula E project will draw on intelligence from "every program, whether it's Super GT or LMP1 or DPi (the IMSA sportscar formula in which Nissan is an engine supplier)".
"We have engineers in all of those programs and we can grab all of their knowledge," he told Autosport.
"(In LMP1) some of the learnings are technical, about specific technologies, what worked and didn't, what kind of reinforcements you need in what areas.
"There's a lot on best practices, on how to put an organisation together, what works across large distances, how to put people together in a good working environment to get success."
Carcamo added, "We just launched the second-gen Leaf (road car), we've been doing research and development on electric vehicles for quite a number of years.
"We'll leverage that; there's people that's been working in advanced R&D centres as well as on the racing side, so we have a lot of resources that we can apply to this endeavour."
Nissan personnel attended the 2017/18 Formula E opener in Hong Kong at the start of December as it begins to gain first-hand experience of the series.
Carcamo refused to divulge specifics such as "the infrastructure and the details of the powertrain", however Nissan is expected to use Renault technology in 2019/20.
Renault has invested significant time and money into development of the 2018/19 powertrain and Nissan cannot homologate its own design until 2019/20.
Carcamo has already said that Nissan's pool of factory drivers is among the "resources" it wants to utilise when it enter the all-electric championship, although existing Renault e.dams drivers Sebastien Buemi and Nico Prost are expected to honour their 2018/19 contracts with the team.
When Nissan joins Formula E its manufacturer rivals will include Audi, Jaguar, DS, BMW and several electric vehicle specialists.
Carcamo suggested that joining when the series switches to a new chassis and battery, and teams must complete a full race distance with one car, presented Nissan with less of a disadvantage to its more experienced competitors.
He said that "to be the first Japanese manufacturer in FE is really special and important for us".
"We're the world's largest EV seller, we're heavily invested," Carcamo added.
"We want to be seen as the leaders in the world so this is a perfect opportunity for us to complement what we're doing on the road."