Loeb confidence hit ahead of 'last chance' Dakar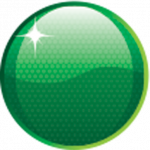 Sebastien Loeb has admitted that an increase in the number of sand dune stages will hamper his chances in what he believes will be his "last chance" to win Dakar.
Loeb's comments come after Peugeot announced that it would pull out of Dakar following this year's edition.
The French manufacturer will enter four of its updated two-wheel-drive 3008DKR Maxi challengers in 2018, for back-to-back defending rally winner Stephane Peterhansel, Carlos Sainz, Cyril Despres, and Loeb.
"For me, it's almost this year or never for the win," said Loeb. "It's my last chance to win it.
"There are many factors that come into play on the Dakar.
"It's long and you can quickly lose everything, especially with the return of the dunes.
"It's positive for the rally (to include more stages in the dunes) concerning the image that people have of rally-raid.
"On the other hand, it's a type of terrain that I don't have much experience of. It's clearly a route that's not in my favour."
Loeb believes that his form in the previous two editions of the Dakar, which he has led both times before crashing in 2016 and suffering mechanical dramas last year, proves that he can be a genuine contender this time around.
"Last year, we saw that we had the capability to win," he said. "Daniel (Elena, co-driver) did a good job with the navigation. It's motivating.
"We know we can do it and we go with the objective to win, that's for sure.
"As for the car, it's more stable, nicer to drive, with better damping. It gives us more confidence and we can therefore attack a little more."
Loeb's main programme for 2018 is in the World Rallycross championship with Peugeot, while the Frenchman will also contest three WRC rounds for sister brand Citroen.
The Dakar starts on January 6 (Saturday local time).