IndyCar to discuss new car after Indy 500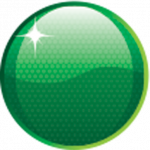 IndyCar plans to talk with Dallara about the possibility of replacing the current IndyCar chassis after this year's Indianapolis 500.
The Dallara IR12 was introduced in 2012 and while there were initially complaints about costs, it is set to continue as the series' spec chassis until at least the end of 2020.
This year will, however, mark the first of the new set of universal aerokits (one for road courses/street circuits/short ovals and another for superspeedways) as part of IndyCar's five-year plan.
The new bodywork is pencilled in to remain for at least three seasons before a potential new chassis in 2021.
IndyCar and Dallara could, however, extend the IR12's lifespan by an extra two years if all parties believe it is in the best interest of the series.
"It's part of the five-year plan," IndyCar president of competitions Jay Frye told Autosport.
"We decided this fall that we have to work out what we're going to do in 2021.
"The car is locked in for 2018, '19, '20. We might just go 'hey this car, we're just getting started with it, everybody likes it, it looks right, do we just extend this thing for one year?'
"Then at some point do we put the stake in the ground and say 2022 is when we're going to have a completely new car?
"There's got to be a process to that too when that comes, and how it comes so that it all fits together.
"By May we start to talk about a new car for 2021 or '22, and then, by the fall (September to November), we should know what we're going to do in '21. And then we go forward."
Dallara says it has sold a significant amount of IR12s in the off-season because of IndyCar's stability in guaranteeing the car will be used for at least another three seasons.
Andrea Toso, head of R&D and US racing programs, said Dallara will discuss a new car once it is confident the aerokit has met its goals.
"I would say we start looking after Indy 2018 (at a new car)," he said.
"We have to check all the stuff with IndyCar on road courses, street courses and speedways and once we're happy with all that we look at a new car."
When asked by Autosport if the criticism regarding the IR12's introduction would inform the development of any new car, Toso said, "Absolutely.
"The plan is to improve IndyCar and to have more cars on the grid, and you get that with time with new teams coming like Juncos, Harding and Carlin.
"These are great additions and if we can make the car number up to say 24 or 26 cars, then we can afford new cars.
"Whenever they (IndyCar) introduce a car it's a big investment, big money spent, and you have a difficult time.
"Now is the time to be stable, increase the car count and see where we stand in three years from now."