Aston Martin talking to multiple F1 teams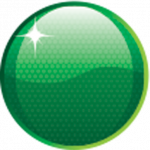 Aston Martin has discussed the possibility of an engine supply deal with multiple Formula 1 teams.
The British manufacturer is considering entry into the championship as a supplier when new engine regulations take effect in 2021.
Aston Martin president and CEO Andy Palmer said he was "encouraged" by the direction of the engine plans, which were presented by F1 bosses in October.
In a statement of intent, it has already recruited former Ferrari engine bosses Joerg Ross and Luca Marmorini to develop its concept.
Red Bull Racing is an obvious option given that Aston Martin becomes its title sponsor this year, as well as comments from its team principal Christian Horner that it would be open to an arrangement with Aston.
Scuderia Toro Rosso might also follow suit in order to recover synergies that have been reduced with the junior team's switch to Honda.
According to reports in Autosport, other independent teams on the grid have been in contact with Aston regarding taking a supply and it is believed it could be in a position to create the capacity for more than two teams.
When asked how many Aston would hope to supply, Palmer told Autosport, "I have some rough maths in terms of what cost and what price.
"With all of this stuff in F1, you have to factor in intangibles because you're talking about a marketing return, not necessarily a physical return.
"Marketing return hopefully turns into sold cars, which is why we're doing this.
"This is to seed the soil for when we bring a mid-engined car to compete with the Ferrari 488, which is what the Valkyrie (sportscar) was about.
"It's about creating credibility ready for when we go mainstream face-to-face with Ferrari, Lamborghini and McLaren on the road.
"The timing of the 2021 regulations work really well, because it is about the time we'll be bringing that car out."