Ocon: Mercedes is happy with me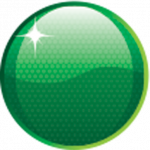 Esteban Ocon says that Mercedes is happy with his performance during his first full Formula 1 season with Force India.
The Mercedes junior finished eighth in the drivers' championship, one position and 13 points adrift of team-mate Sergio Perez.
Ocon finished 19 races and scored points in 18 during the 20-race season.
"Force India are happy with the job I'm doing and also Mercedes are happy with what I'm doing," the Frenchman told Autosport.
"So if everyone is happy, I just have to continue and do everything I can."
Ocon says he keeps in regular contact with Mercedes team principal Toto Wolff with the works team doing the same with Force India to chart his progress.
"Most of the time we speak on the phone, sometimes at the track as well," said the 21-year-old.
"They call me for a quick meeting, 35 to 40 minutes, to see how I'm getting on, what are my issues, whether I should have improved.
"They also have meetings with Force India to see how my development is going.
"They are very close to me, to how I'm performing, which is normal. They are my main sponsor and I'm part of the development program.
"They are really interested in what I'm doing, and I think it's a good thing."
Ocon said he is focusing on achieving a second strong year with Force India in 2018, rather than allowing himself to look further ahead at the possibility of promotion to the Mercedes team.
"At the moment, I'm focusing on the job I'm doing at Force India," he said.
"If Force India is happy and Mercedes is happy, there will be plenty of opportunities in the future.
"If you do a strong job, there will always be opportunities.
"You need to focus on the job you're doing on track and the job you're doing with the engineers.
"I'm fully trusting my management with Mercedes, I know they have always done a good job for me and good choices."