Madsen wins Speedweek in Warrnambool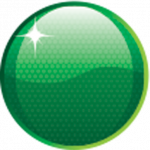 Kerry Madsen has taken out Speedweek after surviving an early incident to win Round 5 of QSS World Series Sprintcars at Premier Speedway in Warrnambool.
Madsen took the early lead from the outside of the front row before the race's pivotal moment inside the first two laps.
Ryan Jones had stopped at Turn 4 with an engine failure, with the top two of Madsen and then-points leader James McFadden coming around again.
McFadden stalled as he hit the brakes while also pushing Madsen into the rear of Jones' car, putting him to the back of the field.
Madsen remained in front for much of the race before Jamie Veal made his move in the latter stages.
However, just as soon as Veal had moved into first position, Jye O'Keeffe necessitated a Caution which saw the order revert to that of the end of the previous lap.
Madsen did not waste his reprieve as he was able to hold off Veal for the final six laps, while Cory Eliason finished third and McFadden got as far back as eighth by the end.
"That was such a shame for James to lose out like that because I think they had the car to beat, and he really deserves the win after a great week, but we're happy to be up here and I'm very thankful to my crew who consistently give me a great car," said Madsen.
World Series Sprintcars now moves to Queensland to begin its Sunshine Swing at Archerfield Speedway on Wednesday night (January 3).
Standings: After Round 5
| | | | |
| --- | --- | --- | --- |
| Pos | Num | Driver | Pts |
| 1 | A1 | Kerry Madsen | 1471 |
| 2 | W17 | James McFadden | 1403 |
| 3 | S97 | Matt Egel | 1245 |
| 4 | W2 | Jamie Veal | 1108 |
| 5 | S63 | Ryan Jones | 1104 |
| 6 | S19 | Brad Keller | 1085 |
| 7 | W26 | Jason Johnson | 1081 |
| 8 | S81 | Luke Dillon | 1071 |
| 9 | NQ3 | Steven Lines | 1054 |
| 10 | N99 | Carson Macedo | 1023 |
| 11 | V88 | Dave Murcott | 966 |
| 12 | USA00 | Cory Eliason | 927 |
| 13 | S24 | Ricky Maiolo | 877 |
| 14 | V52 | Darren Mollenoyux | 871 |
| 15 | S13 | Brock Hallett | 857 |
| 16 | S20 | Glen Sutherland | 845 |
| 17 | USA97 | Dominic Scelzi | 811 |
| 18 | S78 | Keke Falland | 782 |
| 19 | V36 | Tim Van Ginnekin | 781 |
| 20 | Q23 | Lachlan McHugh | 755 |
| 21 | V25 | Jack Lee | 724 |
| 22 | W12 | Daniel Harding | 711 |
| 23 | V42 | Jye O'Keeffe | 706 |
| 24 | S27 | Daniel Pestka | 699 |
| 25 | W80 | James Inglis | 673 |
| 26 | S45 | Jake Tranter | 585 |
| 27 | S4 | Lisa Walker | 569 |
| 28 | V3 | Shaun Dobson | 541 |
| 29 | W14 | Jason Pryde | 537 |
| 30 | S72 | Chad Ely | 512 |
| 31 | V98 | Peter Doukas | 472 |
| 32 | W97 | Mitchell Wormall | 471 |
| 33 | W25 | Taylor Milling | 469 |
| 34 | Q59 | Kevin Titman | 467 |
| 35 | W96 | Aldo De Paoli | 459 |
| 36 | N56 | Mick Saller | 412 |
| 37 | T7 | Tim Hutchins | 374 |
| 38 | S10 | Steven Caruso | 350 |
| 39 | S41 | Adrian Cottrell | 333 |
| 40 | S74 | Jamie Cobby | 324 |
| 41 | V48 | Adam King | 321 |
| 41 | S96 | Brendan Guerin | 321 |
| 43 | S15 | Aidan Hall | 308 |
| 44 | S71 | Sam Putland | 299 |
| 45 | S83 | Shannon Barry | 294 |
| 46 | S14 | Brendan Quinn | 289 |
| 47 | V72 | Jacob Smith | 284 |
| 48 | V90 | Corey McCullagh | 278 |
| 49 | V67 | Luke Walker | 260 |
| 50 | V77 | Brayden Parr | 253 |
| 51 | V60 | Jordyn Charge | 241 |
| 52 | V17 | Dennis Jones | 228 |
| 53 | S11 | Scott Enderl | 178 |
| 54 | S88 | Todd Wigzell | 145 |
| 55 | S5 | Tregan Gates | 140 |
| 56 | V45 | Michael Van Bremen | 138 |
| 57 | V68 | Brett Milburn | 128 |
| 58 | W22 | Brodie Minchin | 127 |
| 59 | V70 | John Vogels | 125 |
| 60 | S25 | Justin Sloan | 105 |
| 61 | V2 | Domain Ramsay | 101 |
| 62 | S42 | Jamie Hendry | 81 |
| 63 | V14 | Chris Rodda | 66 |
| 64 | N36 | Eddie Lumbar | 65 |
| 65 | S32 | Ben Gartner | 63 |
| 66 | V28 | Andrew Hughes | 62 |
| 67 | VA12 | Mark Carlin | 56 |
| 68 | S16 | Jack Gartner | 50 |
| 69 | S57 | Rory Button | 47 |
| 70 | V38 | Jarrod Woolstencroft | 46 |
| 71 | V81 | Robbie Paton | 44 |
| 72 | V12 | Kristy Ellis | 41 |
| 73 | V47 | Tim Rankin | 40 |
| 74 | V18 | Scott Reilly | 0 |